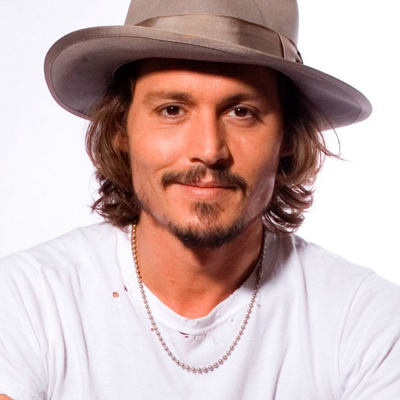 Actor Johnny Depp is being lambasted for making a joke about assassinating President Trump during a movie promotion at the Glastonbury Festival in the United Kingdom.
The actor, who may be best known for his starring role in the blockbuster movie franchise Pirates of the Caribbean, received a rock star welcome as he introduced his 2004 film The Libertine along with director Julian Temple. But he quickly began talking about the president following questions from the 1,500-strong audience.
"I think he needs help and there are a lot of wonderful dark, dark places he could go," Depp said, to cheers from the crowd, according to CNN.
"It is just a question — I'm not insinuating anything. By the way, this is going to be in the press. It will be horrible. I like that you are all a part of it."
Just weeks after comedian Kathy Griffin was excoriated coast to coast for doing a photo shoot with a fake, bloodied and decapitated head that resembled Trump, Depp intentionally uttered this extremely inflammatory joke about the 45th president.
"When was the last time an actor assassinated a president?" he asked in reference to the death of Abraham Lincoln by John Wilkes Booth in 1865.
"I want to qualify, I am not an actor. I lie for a living. However, it has been a while and maybe it is time," he added.
Depp, who arrived in a blue vintage Cadillac, was greeted with crowds of screaming fans holding phones.
He smoked a cigarette as he posed for pictures and jumped on the car's hood without prompting.
Introducing the film, the story of the debauched poet the second Earl of Rochester, he said: "Thank you so much for having me here. … I made the film because I wanted to try to bring to England a great poet that they missed. They missed him because he was written off as a jokester, a hoaxer. This guy is one of the deepest poets."
Very few people in the United States thought this was just an innocent joke, least of all the Secret Service, who have been apprised of Depp's remarks. And he was torched on social media as a drug-addicted, woman-beating entertainer who is sabotaging his own career:
Johnny Depp back on Heroin folks! When he's not hitting girls or getting high he's provoking harm to our President!?pic.twitter.com/d5qaFqdnbI

— ?STOCK MONSTER? (@StockMonsterUSA) June 23, 2017
For a guy who reportedly beats up women and is a drunk, Johnny Depp should keep his mouth shut.

— Dale1Chair (@dale1chair) June 23, 2017
Johnny Depp joins the list of idiot celebrities to glorify violence & threaten to kill the man we elected President. pic.twitter.com/k9xJe8JKby

— Alana Mastrangelo (@ARmastrangelo) June 23, 2017
Nah I'm sure #theresistance and @AshleyJudd @Madonna will be marching against Johnny Depp wife beater ANY DAY NOW. ???? pic.twitter.com/4c9xHqLYg7

— Jeremiah A. Schultz (@Lazulu_OFFICIAL) June 23, 2017
Johnny Depp just ended his career. Millions will stop seeing his movies. pic.twitter.com/uvdUHm9wau

— Raised Right (@msmagnolia) June 23, 2017
Johnny Depp: "When was the last time an actor assassinated a President?"

Probably around the same time you were last in a good film. pic.twitter.com/z8ZUdfLMkX

— Paul Joseph Watson (@PrisonPlanet) June 23, 2017
@foxandfriends Has Johnny Depp ever heard of John Wilkes Booth who assassinated Abraham Lincoln?Famous actor at the time.

— deplorable diane (@dianew98581) June 23, 2017
Attention Hollywood – This is how you end a career! We are tired of this crap! I can't and won't support another Johnny Depp film!

— Joe Sylvia (@907JoeS) June 23, 2017
Johnny Depp is the new HERO of #theresistance because he wants Trump to be murdered. So no SURPRISE they don't care that he's a wife beater. pic.twitter.com/CwDlMtQAwB

— Jeremiah A. Schultz (@Lazulu_OFFICIAL) June 23, 2017