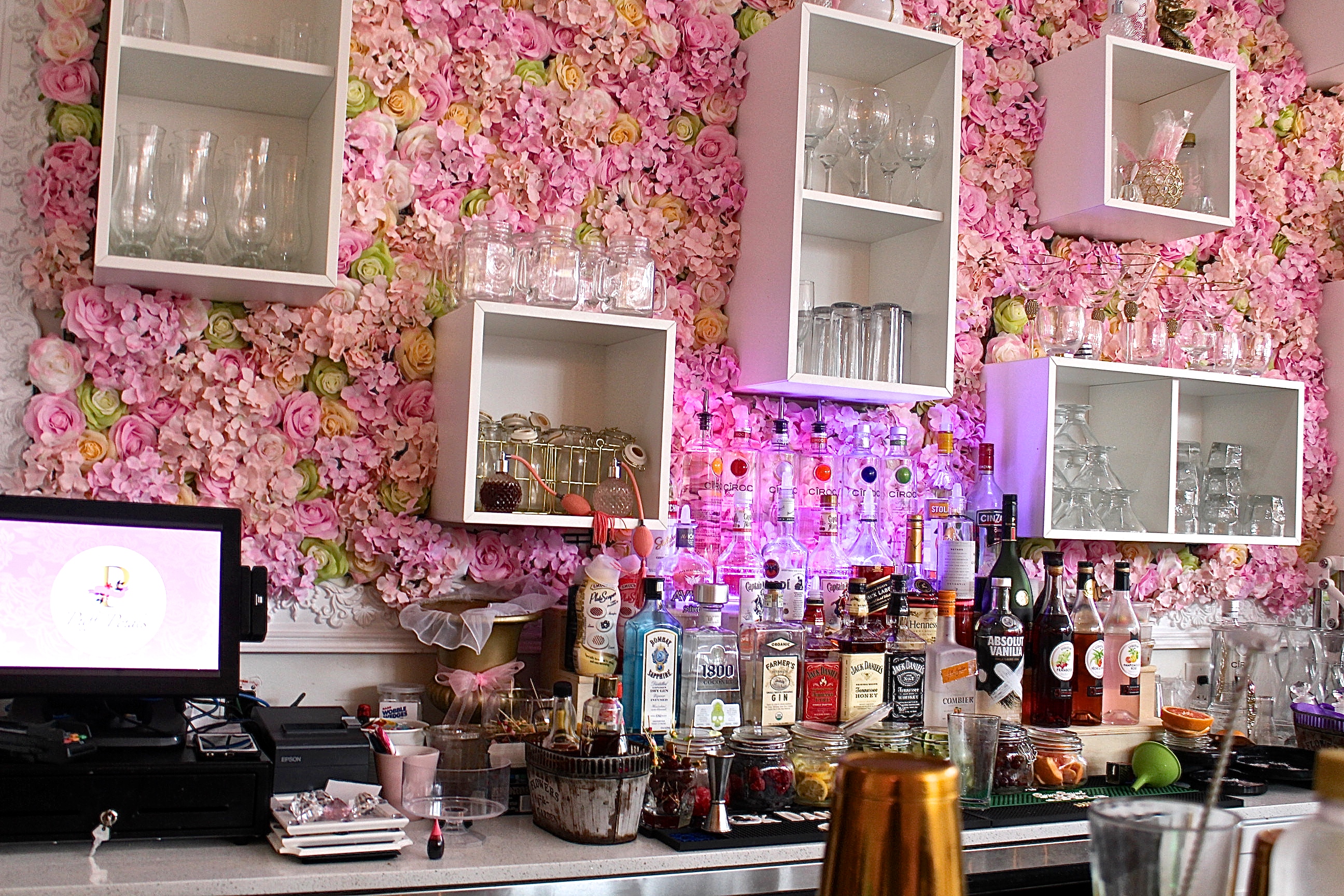 K. Michelle truly had the year of all years in 2016 with new music and her partnership with Jack Daniel's Tennessee Whiskey. Now it's 2017 and her dream of opening her own powder pink bistro has come to fruition. A few weeks ago, K. Michelle kicked off a big grand opening of her perfect pink restaurant, Puff & Petals; located in the heart of the busy Edgewood area of Atlanta. Nestled on the corner of the same block as Atlanta hot spots like Harold's Chicken and Purple Door Salon, it's the perfect location and inside its beautiful aesthetics were all inspired by K. Michelle.
The wait staff is friendly and attentive greeting you at the table with a decorative water carafe.  You may even find the chef coming out on the floor to get your opinion on the dishes and make sure her recipes are hitting the right spot in your tummy. Though the main level is small and quaint, it's still big enough to have a private party. CBS 46 news anchor Karyn Greer was having her private birthday party on the day of my visit and she was so elated when they brought out her drink called "loved potion," as it was a very berry drink, served with a gluten-free vodka and the bottle was smoking like something out of a chemistry lab. "This drink is incredible," exclaimed the birthday girl.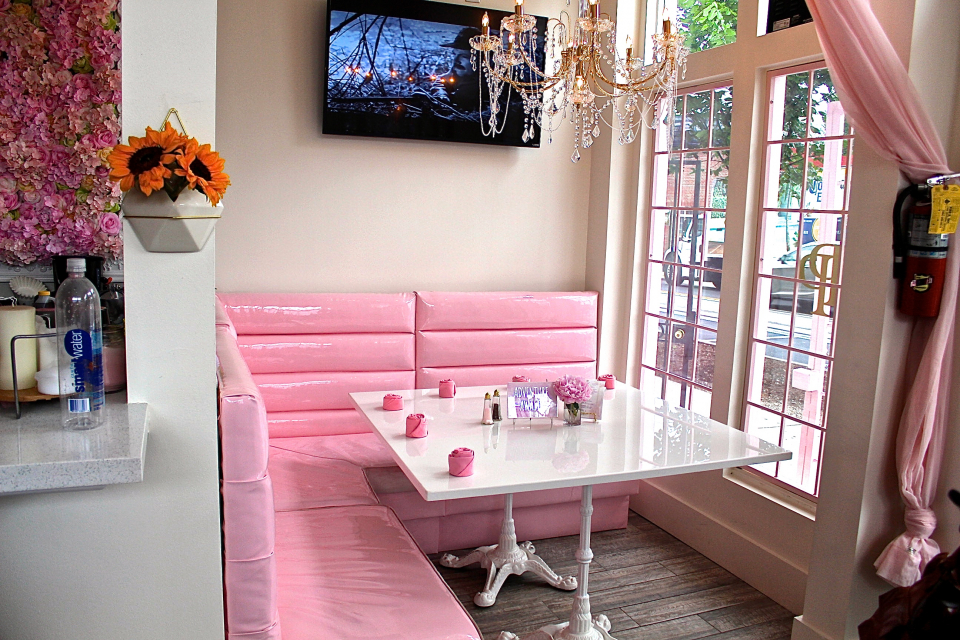 Above the restaurant, K Michelle is still developing over 2,000 square feet of space, soon to be ready for party rentals, reservations for meetings, private brunches or whatever event you can imagine. Brandon, the general mManager explained it will have an entirely different appeal without all the pink bells and whistles of the restaurant.There will also be food and hookah available upstairs as well. My recommended dishes are the salmon fish & chips, the mac and cheese or the delicious lamb.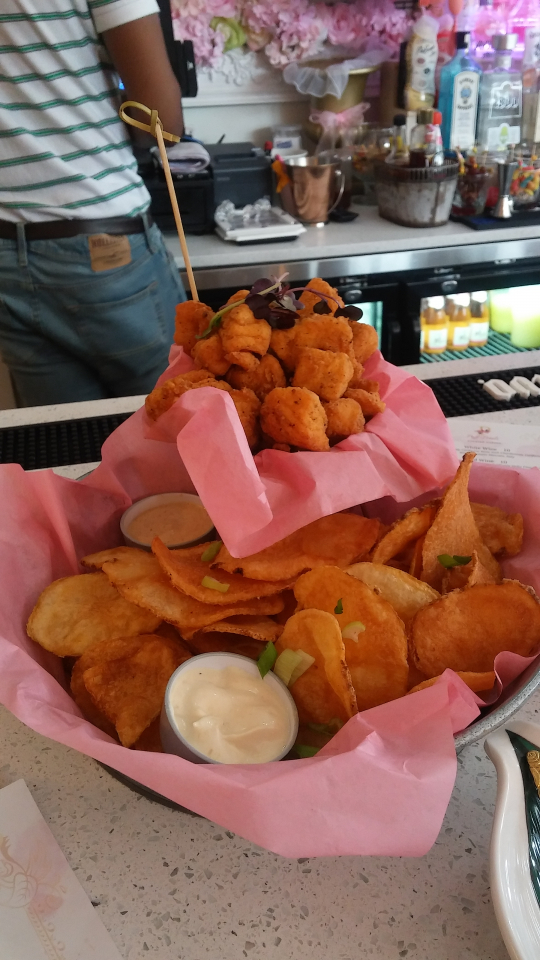 Between the attentive bartenders whipping up the delicious cocktails and the chef's delectable creations, you will definitely not be disappointed. The restaurant is open daily. Check out the photo gallery of this pink haven after the break.