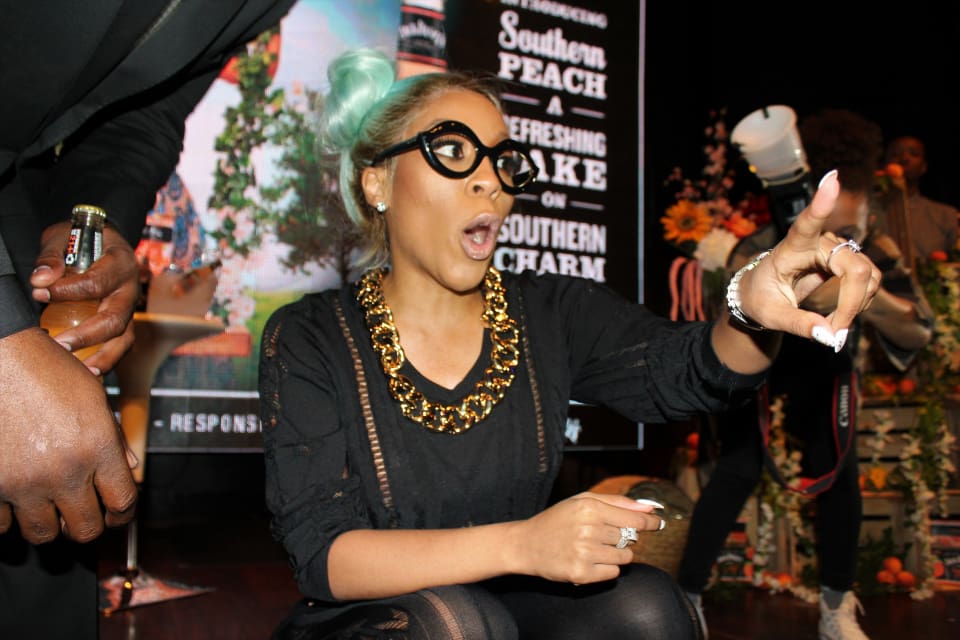 Despite the absence of one of Atlanta's main traffic channels and a severe thunderstorm wreaking havoc on the city Wednesday evening, K. Michelle's devoted fanbase made sure they were in attendance at Opera nightclub for the private launch party to celebrate the R&B diva's new endorsement deal with liquor heavyweight Jack Daniel's. "I am proud to serve as the first African-American to be endorsed by the brand, especially since they began in my home of Tennessee," K. Michelle said.
All night, guests were served gourmet chicken and waffles bites along with generous samples of her Southern Peach cocktails. Before the event wrapped, K. Michelle joined V-103 radio personality Big Tigger on stage for a brief Q&A to discuss her latest business endeavor.
"There is so much pain going on in the world right now, so I just want us to have some fun tonight. Let's just celebrate a great drink with great people," K. Michelle said. Following her heartfelt statement, she mixed and mingled with her followers and even sat to check out the virtual Lynchburg experience of the Jack Daniel's headquarters.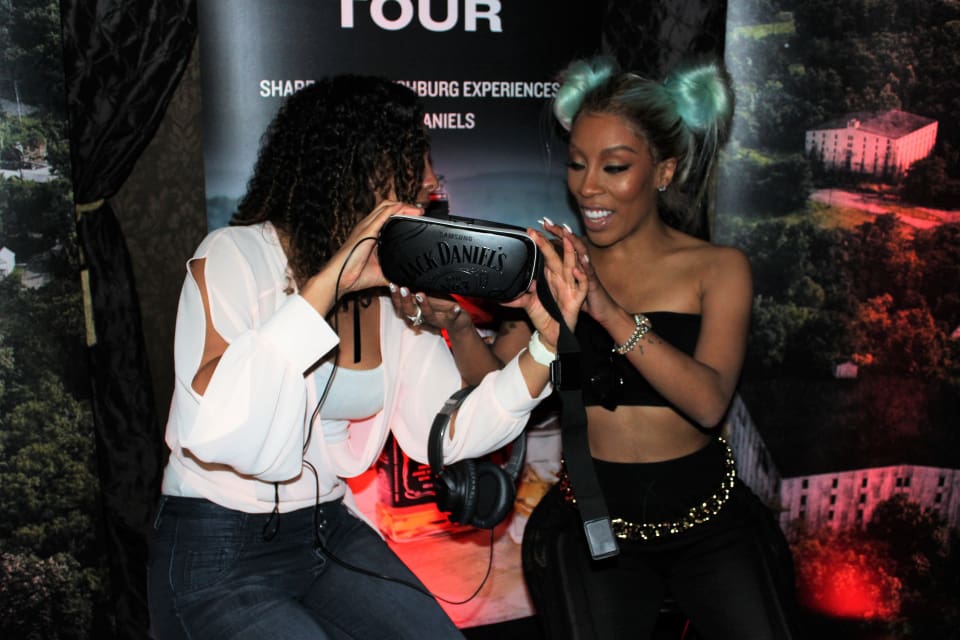 After speaking with several tastemakers at the affair, the beverage unquestionably exceeded expectations. The rolling out team also sampled the citrus brew. We have to say, it's definitely packed with a sweet punch that's going to have your taste buds craving more.
"I knew they were going to love the drink and give me their opinions even if I don't ask for them," K.Michelle says.
Check out some pics from the festivities below: