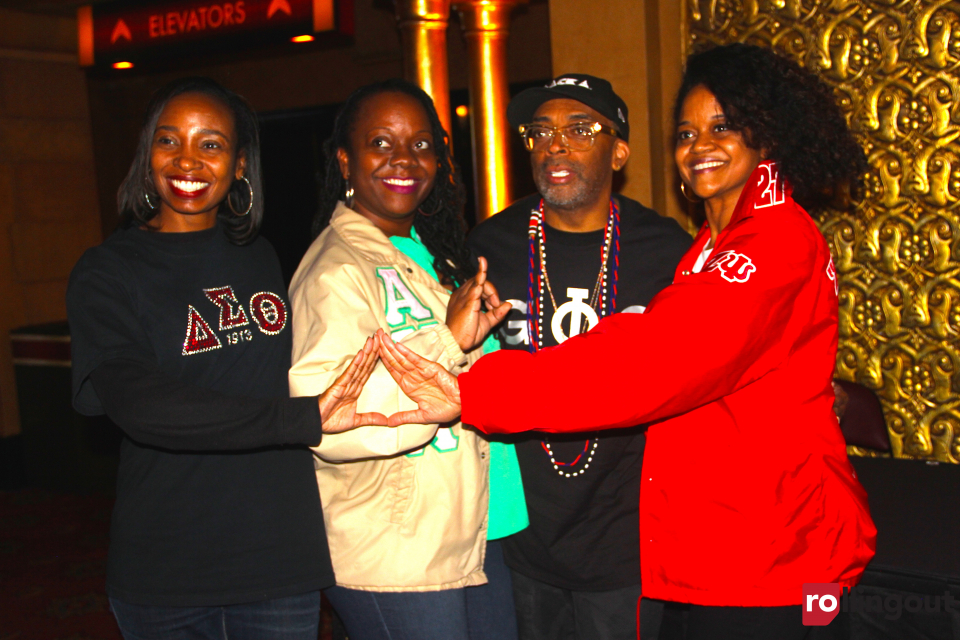 Rolling out is wishing a happy Founder's Day to the women of Delta Sigma Theta Sorority Incorporated. For 110 years, the women of the famed organization have been at the forefront of public service and activism. Founded on Jan. 13, 1913, by 22 college coeds at Howard University, the sorority is now one of the largest in the United States, with more than 350,000 members and 1,000 chapters.
In honor of their 110th anniversary, here are five notable facts about Delta Sigma Theta Sorority Incorporated.
The sorority's animal is a symbol of strength and determination.
The elephant is Delta Sigma Theta's revered symbol that represents the qualities that each member upholds. Elephants symbolize strength and forward movement. They are showcased in the logo with one foot forward.
Delta became the first Black Greek-letter organization to be named a Non-Government Organization at the United Nations.
Members of the organization were granted Special Consultative Status, which allows them to oversee, provide expertise and implement international agreements of mutual concern to the United Nations and the sorority, like childhood hunger, sexual abuse and worker exploitation.
Delta is known for its exemplary national programs.
Delta Sigma Theta is home to a wide range of programs. Since distinguishing themselves as an organization of public service, these values are reflected through their national programs addressing issues in education, health, international development and more. Their initiatives are based on Delta's Five-Point Program — economic development, educational development, international awareness and involvement, physical and mental health and political awareness and involvement.
A plethora of celebrities are a part of the historic organization.
Thousands of famous people proudly wear or have worn crimson to represent the service organization. Notable celebrities like; Barbara Jordan, Shirley Chisholm, Carol Moseley Braun, Lena Horne, Leontyne Price, Cicely Tyson, Ruby Dee, Nikki Giovanni and Wilma Rudolph are proud Delta women. Entertainers like K. Michelle, Keshia Knight Pulliam, Kim Coles, Aretha Franklin, Shirley Caesar and AJ Johnson are also members of the prestigious organization.
Delta Sigma Theta has built school programs and impacted scores of young women.
Former President Barack Obama recognized the sorority by honoring their dedication to education and social change during their centennial celebration at the White House in 2013. Delta Academy is one of the many programs that young girls can enroll in and experience preparation for being future leaders.