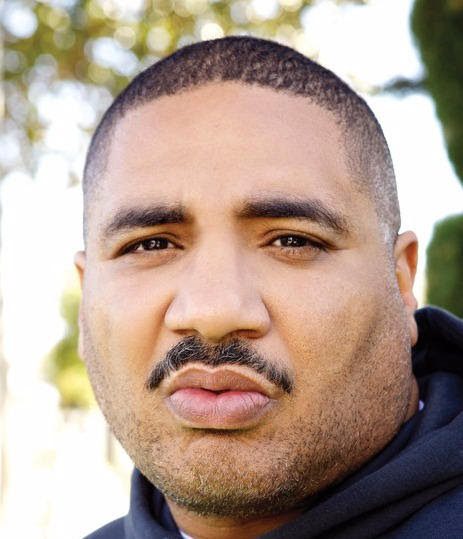 Former Death Row Records security chief Reggie Wright, Jr. and his former Compton PD father indicted in 22 person Federal Grand Jury Probe as predicted and laid out in recently released Tupac Assassination: Battle For Compton.
In Memphis, 22 members and associates of the Grape Street Crips/The Peda Roll Mafia were charged and arrested last Wednesday by a federal grand jury with multiple drug and money laundering offenses. The makers of the new movie Tupac Assassination: Battle for Compton (I-Tunes, Amazon, Blu-Ray and DVD) are not surprised by this and identified the exact pattern of behavior in their March 2017 release!
Lawrence J. Laurenzi, acting U.S. Attorney, announced the unsealing of the two federal-indictments on June 28, 2017. Five people named in the indictments reside in California and are members or associates of the Grape Street Crips / Peda Role Mafia, a gang that engages in drug trafficking nationwide. The indictment alleges that former Death Row Records head of security and Compton police officer Reginald Wright, Jr., (above) as well as his father Reginald Wright, Sr., former LA County sheriff and lieutenant of the corrupt and defunct Compton Police Department and others are members in California, and are connected to the Mexican cartels. Law enforcement officials determined that these individuals established a pipeline of illegal drugs throughout the Mid-South area. As members of the Grape Street Crips, they supplied heroin, marijuana, methamphetamine, cocaine and various other pharmaceutical drugs to the Peda Roll Mafia gang who then distributed the drugs throughout the Western District of Tennessee and the Mid-South area.The two indictments are the result of an extensive investigation by federal, state and local law enforcement officials which began in 2013.
This is nothing new to the producers of the recently viral "Battle for Compton," which revealed a corruption issue in the Compton Police Department leading back to the ealry 90's. Both Wright Jr. and Sr. were referred to in the "Missing Narcotics from the Evidence Locker" C.P.D. Internal Affairs report, now known as the "Compton Corruption Report", and co-directors RJ Bond and Michael Douglas Carlin stand by their investigation, feeling completely vindicated.
"Michael and I told everyone we wanted to 'bring the house down' with 'Battle'," said co-director Bond, "There was just so much there involving the Mexican Cartels, the movement of drugs into Compton, corrupt cops and here's Suge Knight and Death Row Records in the middle of all of that. There were allegations in the Compton Corruption report that Wright Sr. wanted to know the locations of search warrants ahead of time, presumably to warn the targets, a claim he denies. There were also allegations of a 'pay/owe' book found in a drug raid with Reggie Jr.'s name in it."
"We believe that 'Battle' is the definitive explanation of the mechanics of the 'drug problem' in Compton 20 years ago, and seeing these new allegations simply re-enforces our belief that people such as Christopher Wallace and Tupac Shakur were killed to cover up a bigger crime – the drugs, guns and money laundering. Their fears that Suge Knight – who owned Death Row Records – was an exposure risk to the illegal operations in Compton that made him a marked target in September 1996. There was too much to protect.
"When they attempted to get at Knight, they missed him, but hit Shakur who was closer and they barely hit Shakur. He only died because a bullet randomly ricocheted off his hip and tore upward into his upper body. Aside of that, even Tupac might still be alive. We hear that Knight wasn't a target because 'how can you miss him?' Well, if almost not killing your target makes someone not a target then Tupac wasn't a target either.
"Everyone from former Death Row bodyguards Frank Alexander to Kevin Hackie – from former L.A.P.D. detective Russell Poole (who alleged similar corruption in the L.A.P.D. Rampart Scandal) to homeboys on the street knew. They knew and told the L.A.P.D. about the drugs and corruption. Hackie offered to wear a wire. They were dismissed as 'not credible' and the LA police system did nothing. Instead the L.A. Law enforcement community allowed an illegal pattern of behavior to re-adjust itself and continue to unlawfully enrich certain individuals. The L.A.P.D. has been too busy patting itself on the back for their successful promotion of a false narrative on the Wallace case and the Shakur case, and not seeing what was visible – even from Tennessee. Right under their noses. Maybe they were just protecting their own; Wright Sr. was an LA County Sheriff.
"We believe this had to happen in Tennessee, outside the L.A. legal system, and we maintain that nothing will be done in the Shakur or Wallace cases until certain L.A.P.D. detectives, past and present, who have stated publicly that Reggie Wright Jr. 'deserves an apology' as an innocent individual are removed from the case. With the recent collaborations between former L.A.P.D. detective Greg Kading, Reggie Wright, Jr. and Kading's former partner involved in this new USA cable show about Kading, somehow there is a gross conflict of interest by L.A.P.D. robbery homicide that needs to be investigated to the fullest extent.
"Michael has already been to the LA Police Commission once. Maybe it's time to revisit this issue again under the current light."
Death Row Records co-founder, Suge Knight claims that Tupac was killed by Reggie Wright Jr. and Suge Knight's ex-wife, Sharitha Golden.
Tupac Assassination: Battle for Compton is available on DVD and Blu-Ray now.