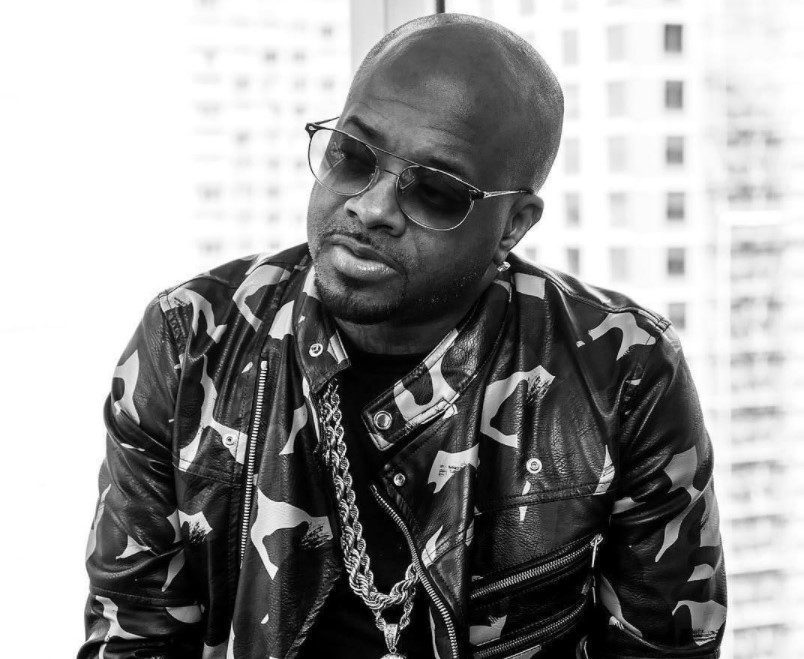 Xscape has been all over the news for the past few weeks, thanks to the announcement that after nearly two decades apart the legendary '90s girl group have reunited and are planning to tour together. However, getting to this point has not been without its difficulties and although it seems that the girls in the group have finally squashed their beefs, there are reports that the group was quietly beefing with their former producer, Jermaine Dupri. But now it looks like the quartet has patched things up with JD as well.
According to reports, inklings of a beef between Dupri and Xscape began to surface recently when it was revealed that two Xscape biopics were in the works. One is an authorized biopic that is being created by Xscape and Mona Scott-Young. The other is a biopic titled "Who Can I Run To: The Xscape Story," which is being created by TV One and Dupri.
"This original film is based on the story of '90s R&B quartet Xscape, whose story of their rise to fame and group implosion was told on an episode of TV One's award-winning docu-series, 'Unsung.' Comprised of sisters LaTocha and Tamika Scott, and classmates Kandi Burruss and Tameka "Tiny" Cottle, the R&B quartet formed a sisterhood as strong as their sound, recording the #1 hits 'Just Kickin' It,' 'Understanding" and 'Who Can I Run To?' Since their breakup in 1998, attempts to reunite the group have failed with lingering bitterness and deep seeded [sic] anger playing out on public forums," reads the description of the TV One biopic.
Well, Xscape recently spoke about their biopic and offered up some choice words about how they feel about JD's biopic as well.
"We are excited to join forces with Mona Scott-Young and Monami Entertainment to bring the real Xscape story to the world. This partnership will allow us to tell our story about our lives the way we lived it. It's our truth about the rise, the fall, and the return of Xscape. We feel the recent announcement of an unauthorized biopic on our lives is disrespectful and disappointing. We are not, in any way, participating in that project and it will never 'represent' our true story," said the group in a statement.
Well, it seemed like the rift between Xscape and JD would continue to go on until this week when Dupri posted a surprising video of himself sitting in a meeting room with Xscape.
It's not clear what JD and the ladies were meeting about but it's clear that they are at least on speaking terms and trying to work out some kind of business together. We'll have to wait to see what comes from this meeting but hopefully, it will turn into some new collaborations.
What do you think of JD and Xscape presumably squashing their beef? Let us know in the comments.