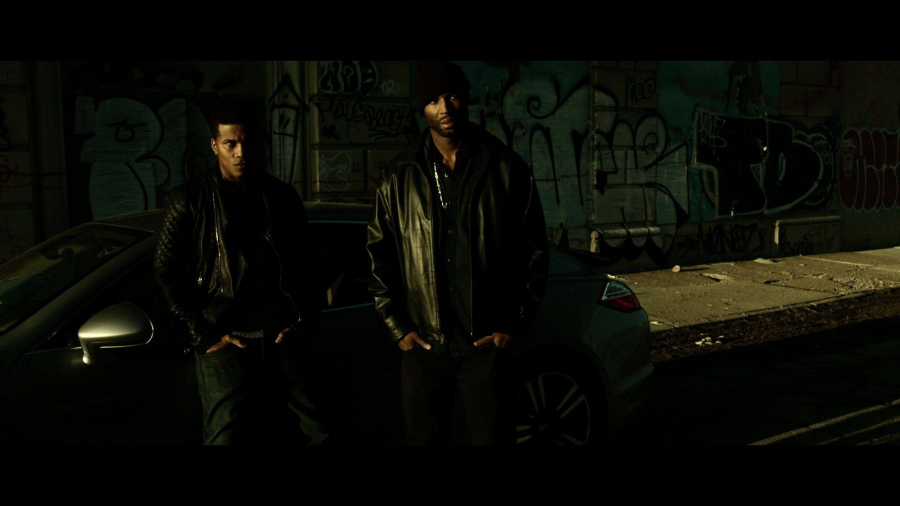 Destined filmmaker Qasim Basir has announced a fall theatrical release for his latest critically acclaimed film.
Destined tells the story of Rasheed/Sheed, played by Cory Hardrict ("Lincoln Heights," American Sniper) and the turn his life takes as a result of one life-altering choice he makes as a kid. The story brilliantly unfolds between two parallel universes, showing viewers what could have been (Hardict as Rasheed, the architect) versus what is (Sheed, the drug dealer).
That gripping portrayal of two different destinies landed the film Grand Jury prizes at last year's American Black Film Festival for Best Actor (Cory Hardict) and Best Director (Qasim Basir) in addition to Best Feature and Best of Festival awards at the prestigious Bronze Lens Film Festival. The cautionary tale has also premiered to rave reviews at the LA Film Festival, BET Urbanworld Film Festival, Pan-African Film Festival and Chicago International Film Festival before coming full circle to the Cinetopia Film Festival in Ann Arbor and Detroit.
"A lot of times something happens and you're in a system and it's a wrap. You're 12 years old and you make a mistake like all kids do, but you're in the system now so you go to juvie and prison, then all of a sudden you have a record so you can't get a job," Basir, a former football player and law student told family, friends and Cinetopia Film Festival supporters during a screening at the Detroit Institute of Arts. "The cycle just continues … and it can go the other way just as easily. Corey brilliantly represents all these faces we put on and [Destined] is a culmination of a life of having to put on a bunch [of faces]."
Cory Hardrict and Qasim Basir encourage students and talk new film, 'Destined'
Growing up in Chicago, Hardrict is all too familiar with the catastrophic effect that making the wrong decision can have.
"It's a universal story. Even though it was shot in Detroit, Chicago is similar in many ways. Just from me coming up, the economics are all the same when you have a single parent raising you in the inner city. You kind of raise yourself when your mom is at work working a few jobs or the streets raise you or your friends out here in the community," the All Eyez On Me actor said. "… [With this movie] it was good to play an architect in one world. Rasheed was from the urban area of the community but when he goes to work, he has to wear that face to fit in but he's the same guy. It's not like he's out of the 'hood. He still has to go back there. … It feels real. This is going on in every city with gentrification — it's timeless and colorless. It's not just a Black story, it's a world story so if you have a heart, you can relate and we all have that."
'Destined' actor Hill Harper talks 'All Eyez On Me,' investment in Detroit
Now at the end of its festival run, Destined heads to theaters this fall thanks to a distribution deal by XLrator Media. Executive produced by Cory Hardrict, Hill Harper and Hassan Golzari, Destined stars Cory Hardrict, Jason Dohring, Jesse Metcalfe, Robert Riley, Hill Harper, Margot Bingham and La La Anthony.
For more Destined news, follow @destinedfilm on Instagram and Twitter and like www.facebook.com/destinedmovie on Facebook.
Behind the scenes of Destined