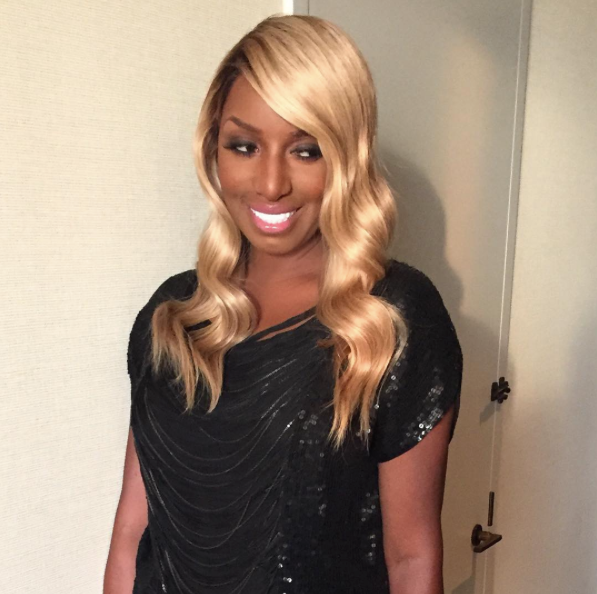 "Real Housewives of Atlanta" veteran NeNe Leakes is incensed over recent stories that supposedly discussed her RHOA return — and exit again.
The returning housewife recently took to Instagram to slam reports that after signing on for the 10th season of "Real Housewives of Atlanta" she's had enough of the show because of a violent fight.
There are reports of a huge brawl that was set off in Atlanta between certain housewives where punches were thrown and glasses were tossed around.
"Where does all this stuff keep coming from fights, glasses thrown! If ANYBODY dream of this s—, they are catching a f—ing case!" Leakes wrote on Instagram about the rumor.
Leakes thinks she knows the source of this misinformation. She's blaming the person who is, in her words, one of the "chemical [sic] imbalanced" housewives, "looking for a moment."
She wrote, "PS: I am very clear about who the chemical imbalanced housewife is that's looking for a moment but they are not gonna get it."
Hardcore RHOA fans are now convinced that she's talking about Porsha Williams.
"Word around town here in atl since they've started filming has been the tension between Porsha and Nene," wrote one follower.
Keep in mind that Williams went on "Dish Nation" to hate on Leakes' return, to which Leakes responded with the hashtag #Eatmypeachb****
Williams also commented about the photo shoot Leakes did to announce her RHOA return.
"Yeah, you gotta be pretty excited to go do a full photo shoot — all this, that," said a very stone-faced Williams. "I'm glad. I'm happy for you. I am glad you are happy," she added sarcastically.
Leakes then snapped back with an Instagram post that read, "NeNe knows she "keeps 'em talking." "#Eatmypeachb*** #thephotoshootthatKILLED."
After the break, find out what else Leakes had to say to a certain housewife that should give that woman pause: