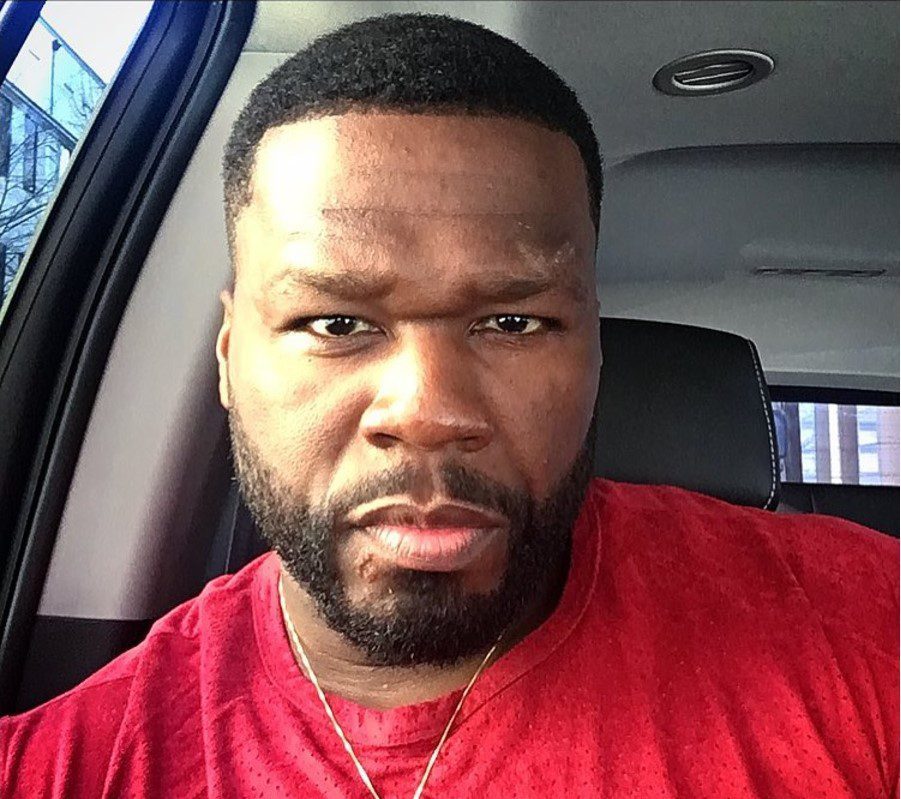 Jay Z's 4:44 album may be one of the most critically-acclaimed hip-hop albums of the year, but fellow hip-hop legend 50 Cent has been one celeb who has unabashedly shared how he's not that impressed with Jay's new record. And in a new interview, 50 explains that he's working on a new album of his own and that he's making it a point to dumb down his music so it won't be as "smart" as Jay's.
As previously reported, 50 publicly bashed Jay's 4:44 album earlier this month when he claimed that it sounds like "golf course music."
"I thought the s— was aight, you know what I'm sayin'? I liked the s—. But I'ma keep it 100: The s— was a little, the s— was too smart. I felt like I was supposed to be wearing glasses and s—, and tie a f—ing sweater around my waist. It was like Ivy League s—," 50 said on Instagram. "I ain't gon' hold you up. Some of that s— was like golf course music."
This past week, 50 sat down for an interview with "Access Hollywood" and was asked about his comments on Jay's album. 50 clarified that he doesn't feel like 4:44 is a bad album, he just feels as though it's not fun and simple enough for today's audience. He then claimed that his new album will be a better fit for today's music scene because it will be dumbed down for the younger music fans.
"I have an album that I've been waiting to put out," he said. "I said [4:44] was good, I just said it was too smart. I think you do got to kind of dumb down the material to fit into what the culture is producing. Now, it's more melody-driven; it's not as sophisticated as it was when I first came in," 50 added.
"It won't be as smart as the Jay Z record," he continued. "I want to make music that people can have fun to, so you don't have to stop. You can get it immediately without having to sit and analyze it."
Well, 50 might have a legitimate case to argue if 4:44 had not been certified platinum within less than a week of its release. And in today's climate when record sales are down across the board and mumble rap and basic trap lyrics still rule radio airwaves, artist like Jay, J. Cole and Kendrick Lamar, who command platinum sales with introspective, complex bars, are still proving people like 50 Cent wrong about what artists are capable of achieving when they actually care about art over approval.
What do you think of 50's comments? Let us know in the comments section below.