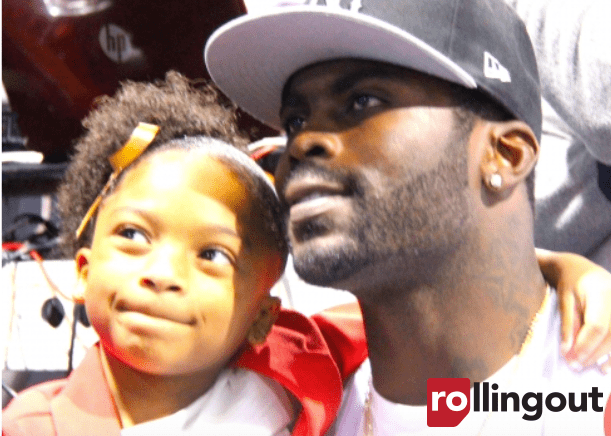 All due respect to Kansas City Chiefs safety Eric Berry, but the most famous comeback to the NFL has been Michael Vick. You've heard the story plenty of times before. A superstar like the league has never seen. Arrested during the peak of his career because he didn't get rid of the wrong people from his childhood. Spent two years in prison and began a national debate about dog fighting. He was given a second chance and eventually came back to MVP caliber play before he called it a career. Now as a retired player whos been through the fire, he offered his opinion on Colin Kaepernick.
"First thing we gotta get Colin to do is cut his hair," Vick said on FS1's "Speak For Yourself." "I'm not up here to be politically correct, but even if he puts cornrows in it, I think — I don't think he should represent himself in that way, in terms of, you know, the hairstyle. Just go clean cut. You know, why not? You're already dealing with a lot. A lot of controversy surrounding this issue. The most important thing he needs to do is just try to be presentable."
Kaepernick didn't commit a crime. He didn't go to prison as a result of keeping the wrong company around him. He just chose not to stand up during the national anthem. Because he chose to give his opinion on social issues in America, he's a top-25 quarterback who can't even find a job as a backup right now.
"All the social media stuff that he's doing, look, we get it. We understand it. It's time for Colin to step up in a different way," Vick said.
Kaepernick has spent his offseason continuing to use his platform for reaching back and helping the Black community specifically. He's donated suits to parolees, visited Ghana and has become the face of the Know Your Rights Camp. Vick also cited Kaepernick's play as a reason he hasn't been signed yet. Last season, Kaepernick had a higher quarterback rating than Eli Manning, Cam Newton and Ryan Tannehill. He also threw for 12 more touchdowns than interceptions in 11 games as a starter in the 2016 season.
You can watch the complete clip of Vick talking about Kaepernick on the next page.