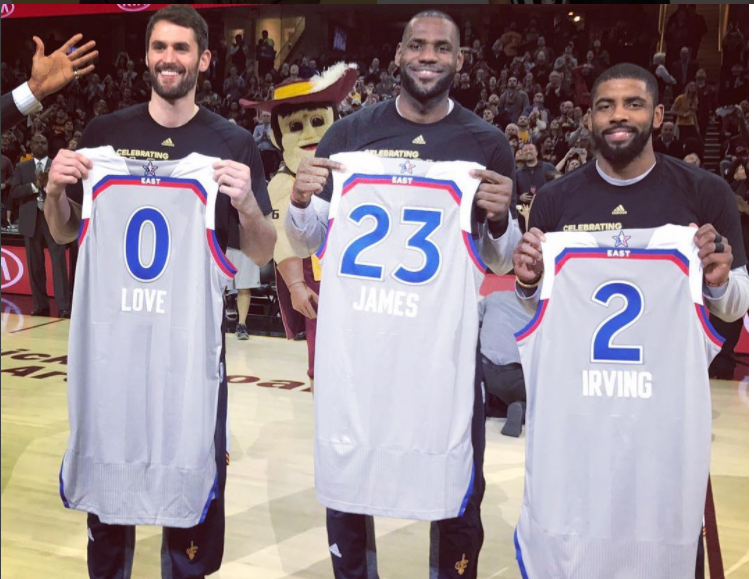 Gloria James' ex-boyfriend Lambo is mad at LeBron James and he wants revenge.
Rumors have been swirling recently that LeBron forced his mother to dump the man after he was allegedly caught cheating. Gloria's Miami rapper boyfriend Lambo caught wind of these reports and took to Instagram to call out LeBron, posting the article he saw and denying he did anything to hurt his woman. In addition to denying the rumors, Lambo also decided to call out the Cleveland ball player, saying he's a cheating and lying husband to his wife Savannah.
Lambo posted a bunch of things regarding the rumors, but deleted most of them. Remaining is the video where he threatens to expose LeBron and the terrible ways he's allegedly treated his wife, Savannah James. He claims Bron Bron was so threatened by how good Lambo was treating his mom, it made him look bad, and so he had to get him outta there.
In an Instagram post that was captured before it was deleted, Lambo posted an article pertaining to his breakup, saying these harsh things: "U!! Know the truth why we broke up! So should I tell the world the truth!!! ,U SAW ME TREAT YOUR MOM LIKE A QUEEN, AND I SAW YOU TREAT YOUR WIFE LIKE A!!! DON'T TRY AND MAKE THE WORLD THINK THAT LAMBO F****D UP!! LET THE WORLD KNOW WHATS THE REAL F****D UP PROBLEM IN THE FAMILY."
LeBron and Lambo used to play nice with one another, but things are bound to get a little testosterone-heavy when LeBron's mother's man is only one year older than he is. No one is certain that the "truth" about LeBron will come out, or if the Miami rapper will actually end up exposing his ex's family.
Check out the video on the flip where Lambo unleashes his fury (Note: strong language):