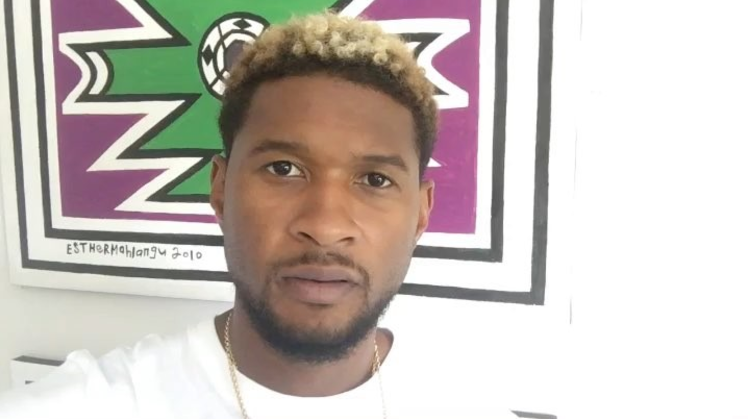 July began innocently enough for superstar singer Usher Raymond IV.
The "Confessions" singer was photographed at the Palio di Siena in Italy with friends in early July. He had no inkling whatsoever that just weeks later, documents would be leaked alleging he paid a large sum of money to a young woman who claimed he was responsible for giving her the STD herpes.
Not long after that, a second woman filed suit, this time for $10 million, saying she had several sexual liaisons with Raymond earlier this year and alleges he never disclosed his status.
Today, it appears the beleaguered singer may have more lawsuits on his plate because celebrity attorney Lisa Bloom has tweeted that she's been contacted by other women.
You may remember Bloom as the lawyer who represented Blac Chyna a few weeks ago when she sought a restraining order against ex-boyfriend Rob Kardashian. The lone male Kardashian may have gotten off easy after "slut-shaming" Chyna and engaging in "revenge porn" by posting nude and lewd photos of her on the Internet without her permission, which is illegal in the state of California.
After the women reportedly contacted Bloom, she used Twitter to make this announcement and bitter denunciation of Usher:
How much unprotected sex did Usher have after his herpes diagnosis? Women are reaching out to me. How dare he endanger women's health?

— Lisa Bloom (@LisaBloom) July 22, 2017
It's also a violation of criminal law in many states to have unprotected sex without disclosure of your STD. As it should be.

— Lisa Bloom (@LisaBloom) July 22, 2017
It seems to be clear that Usher's international sex symbol days are over after these disturbing revelations. The question now remains to be seen if he will be forced to come out of his pocket many more times to pay off women who were unaware that he was reportedly infected with herpes.