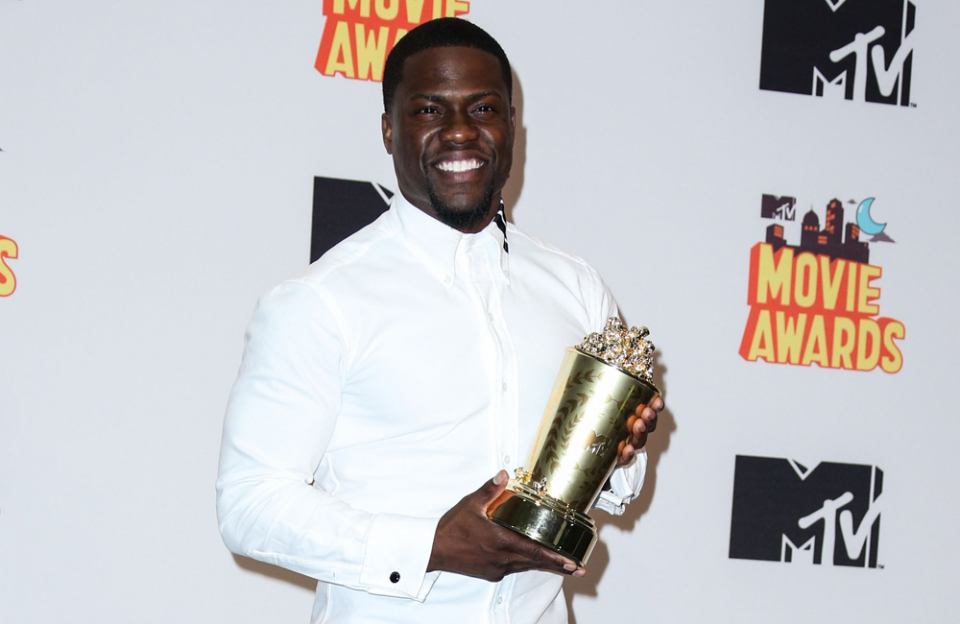 Kevin Hart has revealed he will be running the New York City marathon.
The Central Intelligence star has revealed he will be taking part in the event on Nov. 5.
In a series of Instagram posts, he wrote: "Sometimes you gotta aim so high it scares you. Yes, I am running the #NYCmarathon. That's my #moonshot. What's yours?
"Got a nine mile run in this morning. Today was my 1st run after my announcement of me running in the NY Marathon this year. I'm doing this run to simply inspire & motivate people to realize that we can all do whatever we put our mind to.
"I am going to get thru this run with will & determination. Follow me on my journey to conquering my moonshot. What is your moonshot people? #HustleHart #movewithhart #Moonshot #Nike …
"Running toward my dreams & Goals. I'm a man on a mission damn it. #HustleHart #MoveWithHart #DopePic #HappyMonday"
And Hart will no doubt be sharing the trials and tribulations of preparing for a marathon with his social media followers as he previously revealed his life is an "open book" on sites like Instagram and Twitter.
Hart said: "I love what social media has done for our generation. My life is an open book, good and bad. From the time that I wake up and for the amount of energy I put into my craft. From the goals that I set to checking them off, I allow people to see what goes into it. So then they can either be inspired or motivated or simply say, 'I respect that guy.' "