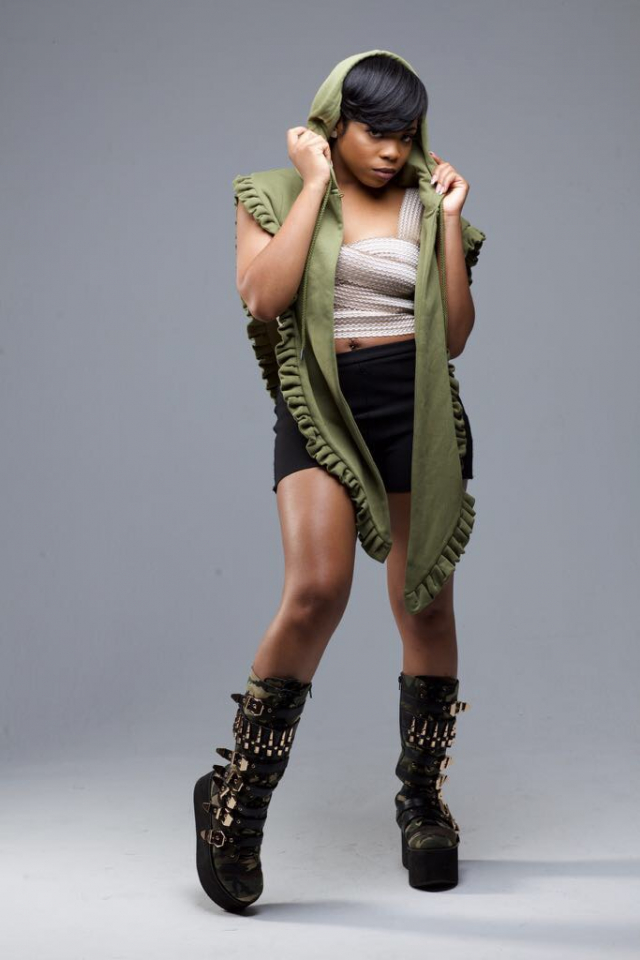 Atlanta born-and-bred Kierra Shunte has been singing most of her life. She accepted her role as a trendsetter from the very beginning. In fact, she first performed a wedding when she was only 5. She sang "The Potter and The Clay" at one of her teacher's weddings.
"I am really dedicated. I have been doing it, literally, my entire life," says the DeKalb School of the Arts graduate, who studied music and drama. "I act as well. I played instruments at one point, a tuba and a baritone. I am only five-foot-one and to see me carrying around a tuba is hilarious."
Rolling out recently sat down with the talented artist who has landed a deal for her video to play in Foot Locker stores. During the month of September, "Dazzle" will be in the mix of music videos that air in the footwear and apparel giant's more than 400 locations.
"'Dazzle,' the original song is part of the Candy Coated Kisses 'project. It's what I like to call my fun, upbeat song about living life, being young and dressing how you want to. We just completed the remix with Nick Grant and Jamal 'Gravy' Woolard. It was a fun experience working with them," she said.
Shunte is making her way into millions of households. "Dazzle" aired on Music Mix USA, a syndicated TV show in Miami on FOTV, which reaches a few million homes across southern Florida and surrounding states. It also aired on the Family Channel, Heartland Network, the Action Channel and AMG-TV.
Her raspy, yet smooth voice is what grabs your attention and her funky style keeps your eye.
How she gets inspired to write and perform?
Oddly enough, it's based on the weather for me. Everyone has their own process.
What is a best-kept secret?
Many people don't know that I played soccer for years.
How were you introduced to the creative arts and sports?
The way my parents are, you're going to participate in some extra-curricular activity. My mom put me in dance and my dad put me in soccer. They allowed me to pick which one I wanted to do. When I was young, I actually chose soccer. As I grew older, I delved more into the arts and started singing more.
Did you have balance and excel academically, as well?
Absolutely. I was an honor student with amazing grades and GPA. I performed in shows. I participated in organizations at school, and outside of school. I had my own dance group called Kierra & Da Crew. My friends and I would do shows in and out of the city. My friends choreographed and we'd win contests. I was on the move.
What's next?
Promoting the video, which was recently released. I am working on some new music and revamping my entire show. I have a full band, dancers and singers. We come out and give a 45 to 50-minute show. We're working on creating a whole new experience for our audience. I am really excited.
Follow her on social media: @KierraShunte.