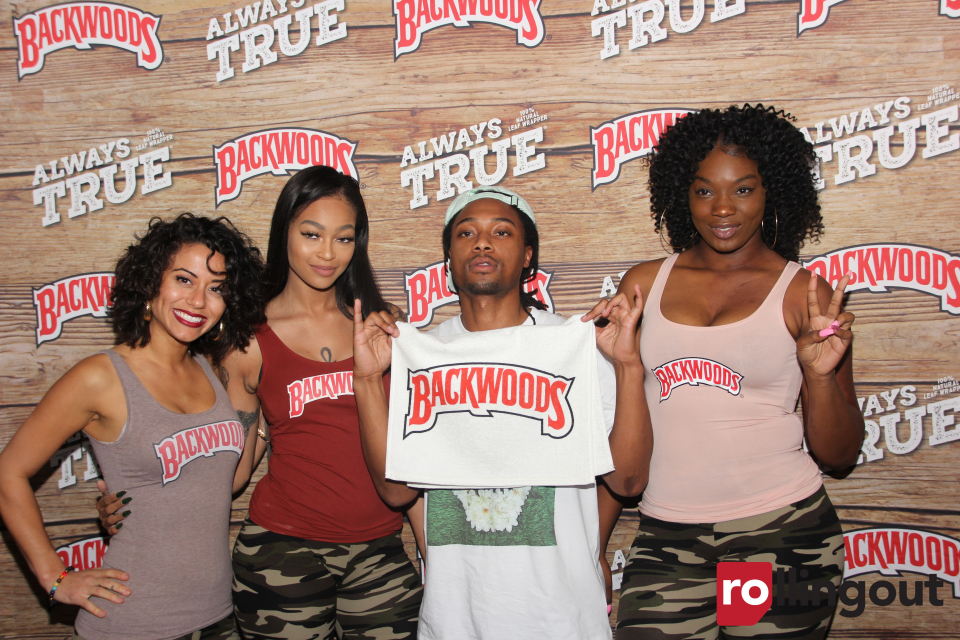 Atlanta continues to be one of the most prominent cities when it comes to hip-hop. Over the past two decades, the city has produced numerous artists who have had a great impact on the culture and music. To find the next breakout artist from Atlanta, Backwoods teamed up with Street Execs to host a rap showcase at the Dunken Unicorn in Atlanta.
Hosted by Rilow, the event featured performances by 14 artists who continue to build a respectable buzz around the city of Atlanta. Standout acts included King Jai "F— S—"; Eli The Assassin "Go Off"; Lil Boot; BUTTA "Real One"; and Young Marley "Sacrifices."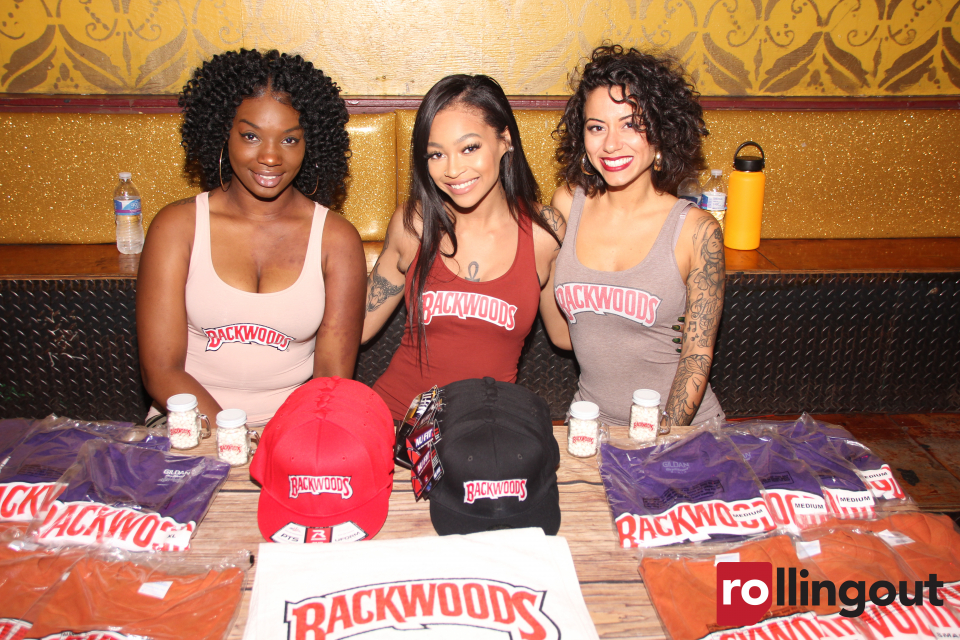 Following the showcase, the capacity crowd witnessed performances by StrapDaFool "Lies," and CWhite "Hit 'em Wit It." Attendees at the event also received special gifts. Backwoods sponsored giveaways of paraphernalia and the Backwoods models also took pictures with fans at the event.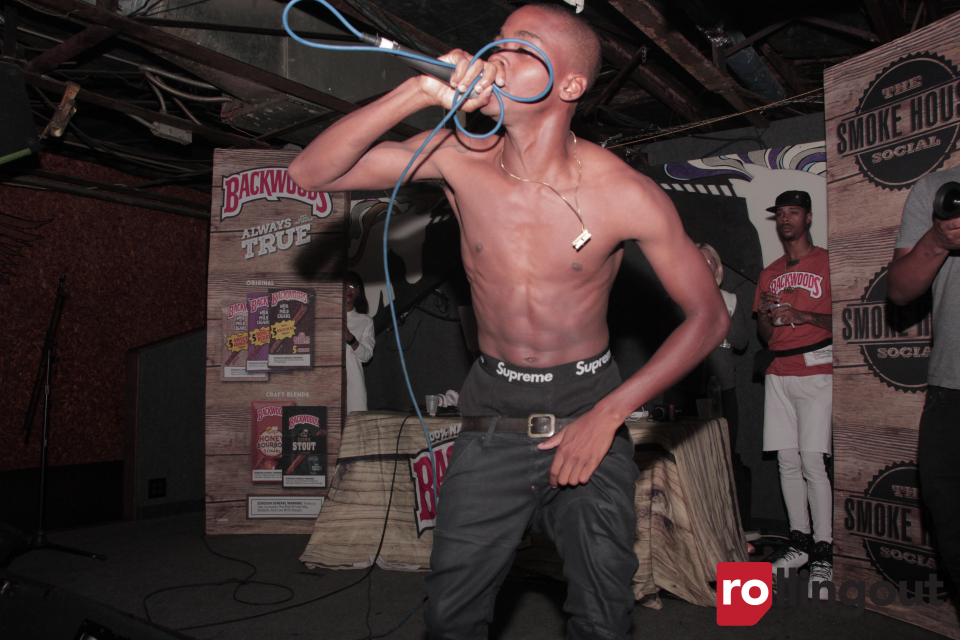 StrapDaFool spoke with rolling out following the event.
"It's all love with Backwoods," Strap said. "We started the show by performing 'Walked In.' It was me giving a promise to my boy Bankroll Fresh. I also did 'Lies,' which is my single. It's just music on top of music. You have to go all in with everything you do."
CWhite also shared his thoughts on the show. "The crowd was fun tonight,"  he said. "I got a chance to perform a new song from a [mix]tape that I'm about to drop."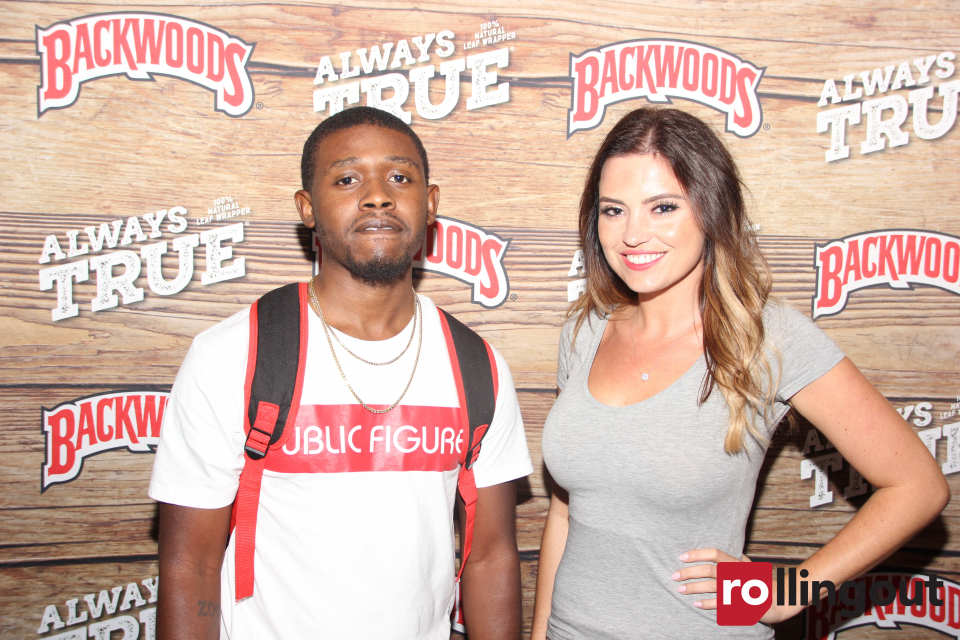 CWhite spoke about his relationship with 2 Chainz and working in the industry. "I have been with 2 Chainz since 'Duffle Bag Boys' and 'Dollar,' " he said. "It's a family and it's dope to be around. I appreciate it. I tell people we have 24 hours in a day. So you have eight hours to sleep, eight hours to work. You have to do something with those last eight hours. I put 24/7 into this. It's a sacrifice. You have to work your a– for real."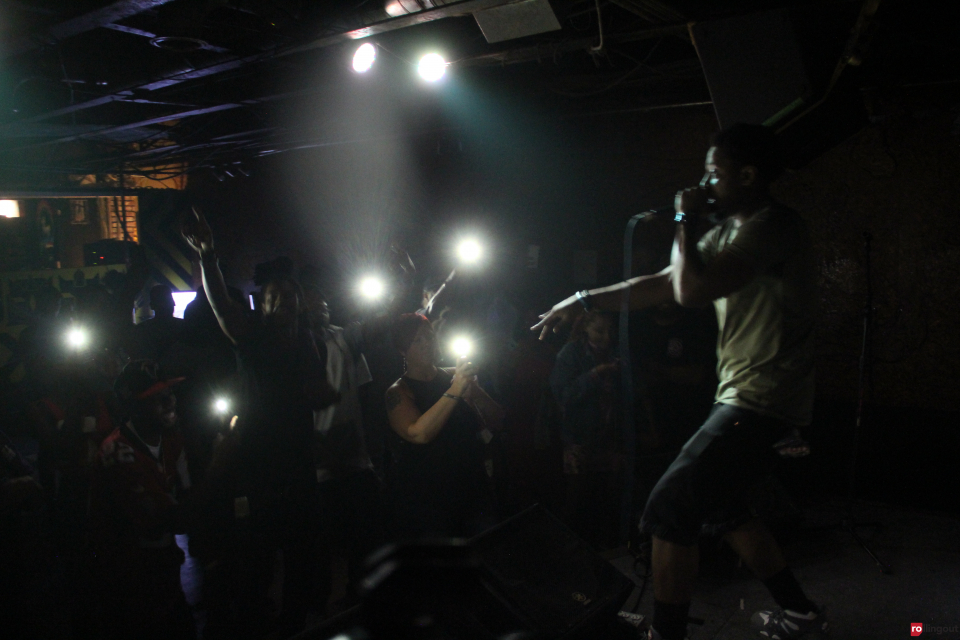 Check out photos below.
Photos: A.R. Shaw and Randy Fling