Idlewild, Michigan, a historic city steeped in African American culture and heritage, is being put back on the map, thanks to the Summer Oasis Music Festival. The three-day festival, which takes place Aug. 18-20, will feature electronic music and glamping on scenic Paradise Lake and will focus on restoring the culture and essence of the city through a weekend of bonding and musical relaxation.
Rolling out had the pleasure of speaking with Drake Phifer, an artist and sponsor of Summer Oasis, about the weekend's events.
What is Summer Oasis and what does the event represent?
Summer Oasis is a glamping tent and music festival that was started by Cedric McDougle about 8 or 9 years ago. It was incubated in the backyard of one of his family members and became such a huge success that, with some urging from some friends, McDougle decided to make [it] a real festival. What was just the Summer Oasis glamping event in the family's backyard went on to become what it is today — the festival.
How was the Summer Oasis Music Festival birthed?
The Summer Oasis Music Festival was birthed in the summer of 2016. For pretty much the entire weekend, it rained off and on. We all knew it was a hit when the rain did not seem to dampen the enjoyment that the festival attendees had. They were literally dancing in the rain!
How is this event different from other music festivals?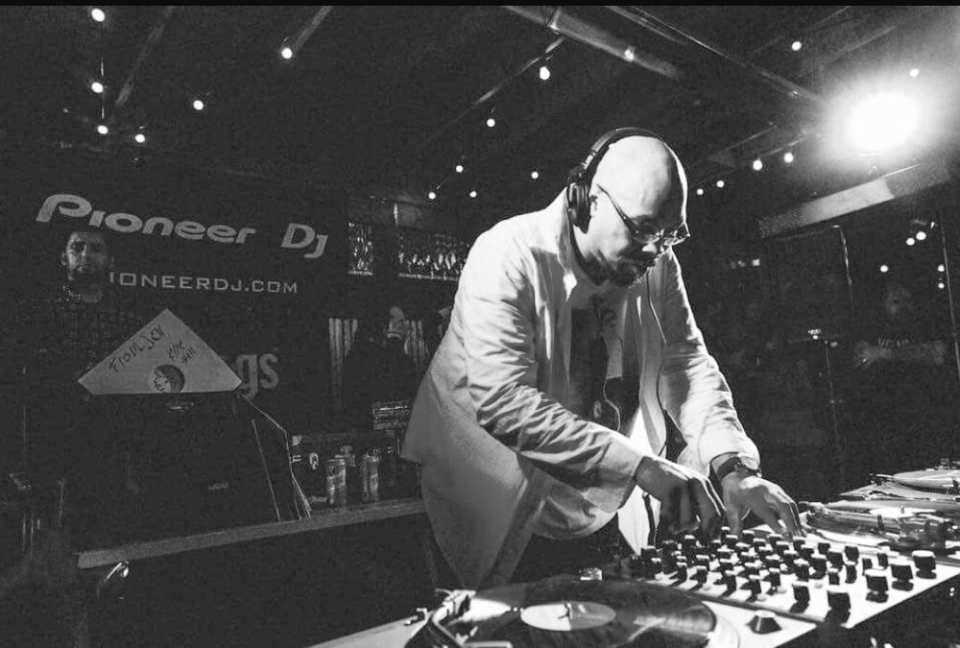 Well, first off, in addition to the historical significance of the resort town, the experience of camping out glamorously is a unique one. Attendees can feel like they are staking their claim in history. The festival is coming to serve as part of a larger effort to revitalize Idlewild. There will be kayaking, canoeing and bike rentals. Speaking of bikes, Judge Christopher Blount of Detroit will lead a bike ride tour through Idlewild on Saturday.
How will glamping be incorporated into the weekend? 
It's all about the pageantry. We have people who go all out getting their tents together to make them the most spectacular — almost like a home away from home, with all the amenities that one could imagine. It's very much like a Woodstock type of vibe.
What is the significance of hosting the event in Idlewild, Michigan?
Idlewild is a landmark of African American heritage. Before desegregation in 1964, it was one of the few resort areas in the Midwest where African Americans could purchase properties. Lots of notable African Americans owned properties in Idlewild, including names like W.E.B. Du Bois and Madam CJ Walker. It was a place where the performers of the day would make regular summer stop offs. Some of those performers included Sarah Vaughn, Cab Calloway, Louis Armstrong, BB King, Aretha Franklin, and many others.
What artists and what types of music will be featured at the music festival? How will the music contribute to the culture of the event?
Most of the artists are DJ [and] producers.  We have from Detroit: Raybone Jones, Seth Carter, Stacey Hale, Raynard Hines, Mike Clark, Rick Wilhite and myself. From Chicago, we have Celeste Alexander, Steve Maxwell, Vick Lavender, and Mario Romay. We also have DJ Todd Perrine Sandman from Toledo, [Ohio], and DJ Moonlight. We have Chicago-based, Detroit-bred neo-soul artist Angela A performing with Vick Lavender.
Electronic music has become a force all around the world. Much like hip-hop, it has forged its own path and developed its own culture. The music is [an] essential player in the weekend. It is really the thing that that is driving most to come. The glamping element is simply an enhancement and a novel way for those music lovers to commune and celebrate their love of the music in the most primal way in the midst of nature.
What do you want participants of the event to remember or take away from Summer Oasis?
We want them to walk away with a sense of pride and exhilaration. We want them to remember that this is a historic destination and that there are opportunities for property ownership, and that this festival is helping people see the fun of this place.