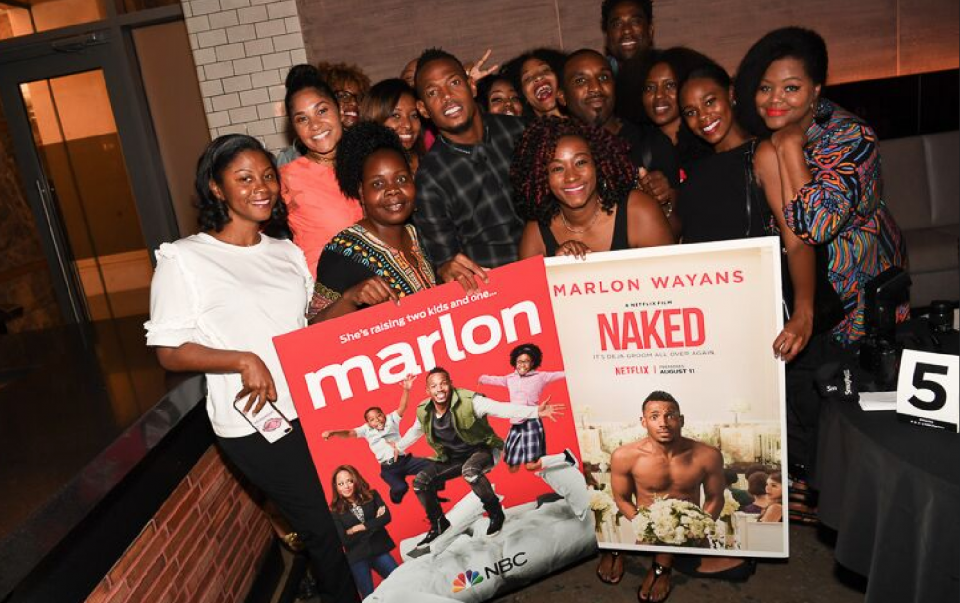 Marlon Wayans loves talking about his new show "Marlon." Wayans described it as a good beautiful Black family show that's different from "Black-ish" and different from any show on TV right now because it covers divorce but you will see a lot of love in this family. It's meant to inspire all families, whether you are together on paper or not, to keep love in your life and in your family.
Filmed in front of a live studio audience, the feedback was definitely a home run. Wanting to do a show that wasn't forced and was close to everyday life and getting the opportunity to talk about the way his life pretty much goes on the daily was the main inspiration behind Wayans' concept for the show. RO got a chance to sit down with Wayans at STK in Atlanta during the press dinner he treated us to and talk about his intimate thoughts on his new show.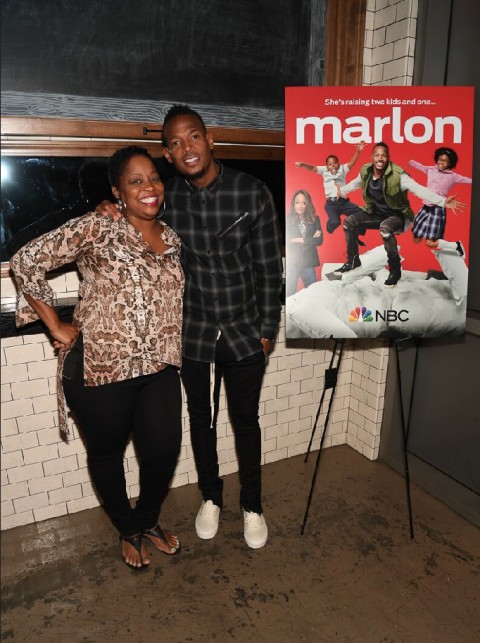 Essence Atkins and you have really good chemistry on the show. Was she your first choice?
Essence and I have been friends for a very long time and we definitely have great chemistry. I think she is an awesome person. I think that somewhere perhaps in another parallel universe she may have just been … well, let's just say we have a great friendship because sometimes it works best when there is no intimacy involved. She's a great person and I love her. I thought she was perfect for this part.
While you've never been married, what are your thoughts about marriage?
I know me. If I was married, I would be divorced. I'm anti authority. I don't like being told what to do. I like my own space. I don't like living with people. I like my own space. I'm creative. When I'm present, I'm present. I date my family. We got to expensive restaurants, we eat, we eat sushi. We hang out. I go back to the house and spend some time. Sometimes I spend the night. It doesn't matter. I watched my brothers get divorced and I think divorce hurts the kids more. When me and Ange broke up, my kids' life didn't change. It stayed the same. I think it works. If it's not broke, don't fix it.
Were you a child of divorce?
No, my parents, they were there and together, but they did divorce at like 80. I didn't understand why. I was like "Hey, you only have about four years left; you should just ride it out."
So, basically you just decided to be the opposite from how you were raised?
I just think it's what works best for me. This has always worked. I'm like if you love someone enough to have children, then you should love each other enough to get along and take care of them together. I'm hoping a show like this inspires someone in the same situation to pick up the phone and say, "Hey, let's go to lunch."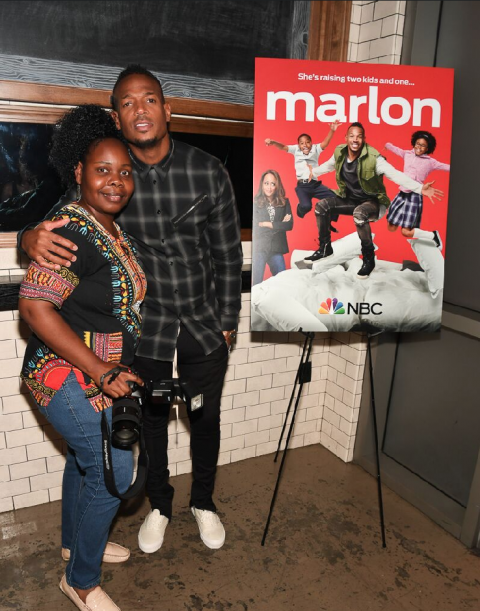 If you tuned in last night and caught the first episode of "Marlon" on NBC, please let us know your thoughts. Check out the photo gallery from the fun media dinner!