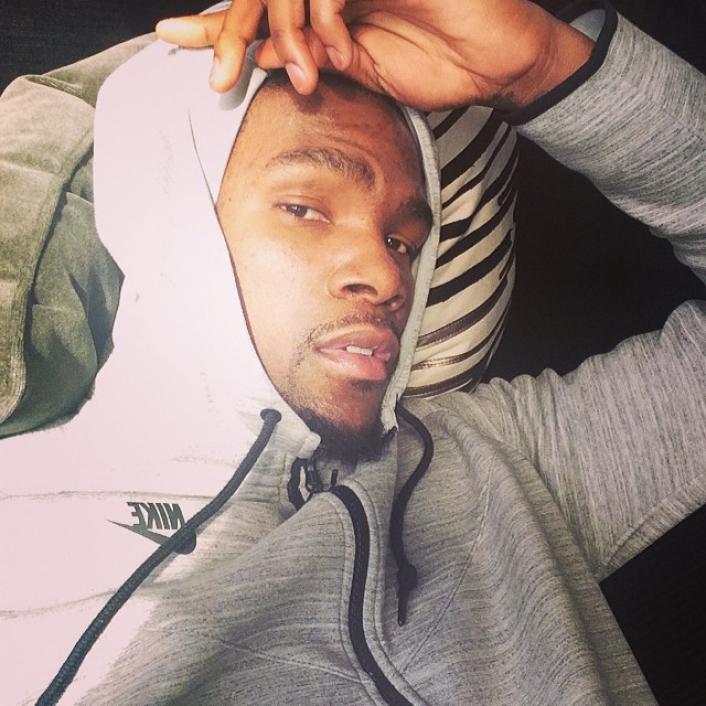 Newly crowned NBA champion Kevin Durant said this about going to the White House if the Warriors team is invited:
"Nah, I won't do it," Durant said to ESPN on Thursday. "I don't respect who's in office right now."
Durant, who was named Finals MVP as his Golden State Warriors won the NBA championship in June, is part of arguably the most socially conscious sports team in the U.S. Both his teammate Stephen Curry and head coach Steve Kerr have spoken passionately and often about their dislike for President Donald Trump and his policies.
Durant divulged his feelings before the tragic events in Charlottesville, Virginia, this past weekend in which white supremacists clashed with protesters over a Robert E. Lee monument which ultimately led to the death of one of the protesters, Heather Heyer, who was killed by a car allegedly driven by James Alex Fields Jr.
And it was also before Trump battled with reporters that "many sides" were to blame for what happened in Virginia. The comments caused a firestorm; still, Trump has not backed down or apologized.
Durant said Trump has deliberately legitimized White supremacists.
"He's definitely driving it," Durant told ESPN. "I feel ever since he's got into office, or since he ran for the presidency, our country has been so divided, and it's not a coincidence. When [Barack] Obama was in office, things were looking up. We had so much hope in our communities where I come from because we had a Black president, and that was a first.
"So to see that and to be where we are now, it just felt like we took a turn for the worse, man. It all comes from who is in the administration."
The Warriors, who have not been officially invited to the White House, will be in Washington, D.C., on Feb. 28 to play the Wizards.