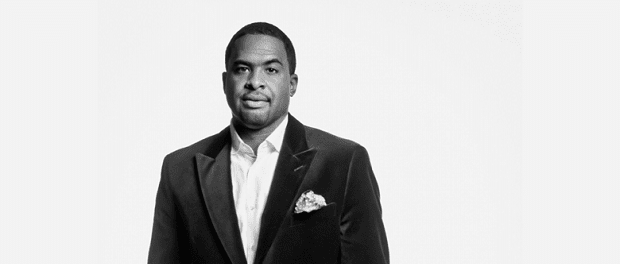 Eight is the number of new beginnings and fans of ONE Musicfest will experience just that. Now in its eighth year, the Southeast's premier urban progressive music and arts festival, ONE Musicfest, recently revealed phase one of its powerhouse 2017 lineup. "We're really excited about the diversity," explains Jason "J" Carter, visionary and founder of ONE Musicfest, who has worked hard to fill a huge void for how the progressive urban culture experienced music.
He's raising the bar yet again. "Every year, ONE Musicfest grows and expands. We've built something that fans can really look forward to and we aim to create moments that inspire and invigorate attendees. Expect this year to be historic," Carter says.
The festival will be headlined by A-list superstars. "We have the marvelous Jilly from Philly, Jill Scott is an Atlanta favorite. We are doing the farewell performance for yasiin bey, Mos Def. That's a big one if you are a hip-hop purist. I don't know if it gets much bigger than that. I have Caribbean roots and we've always received calls from patrons and followers asking 'Why don't you do Caribbean? You never have a reggae aspect.' The cards magically fell in place this year so Damian Marley was available and Sean Paul at the same time. Damian is a legend and Sean Paul has endless hits. Atlanta favorite Migos will be our turn-up factor," Carter says.
Other performers including Jidenna, Kaytranada, Too $hort, Ro James, Tank and the Bangas, and more will perform on Saturday, Sept. 9, 2017, at Lakewood Amphitheatre. On Friday, Sept. 8, ONE Musicfest will celebrate ahead of the festival with 2,600 music lovers at Tabernacle Atlanta. The event will feature performances by Thundercat, J.I.D, Ari Lennox and Noname.
"Ari Lennox and J.I.D. are two artists under J. Cole's label. J.I.D. is actually from Atlanta and he's blowing up the spot. There's a lot of buzz. Noname is coming off a phenomenal year," he says.
In thinking back 10 to 15 years ago, Carter says he had no idea his vision would be realized and evolve so successfully, "We wouldn't have predicted we would have been in this space. I don't know if we could have written this story. When you read these motivational books and listen to these motivational speakers and they say, 'Follow your passion. Follow your heart, you have no idea where it will lead you or what doors will open or what type of impact you will create.' I will say that is definitely what happened with this idea. Sometimes you just need a few believers around you to help push and fuel the energy, thought and passion. It truly is a blessing," he says.
Catch this interview in its entirety on Facebook.