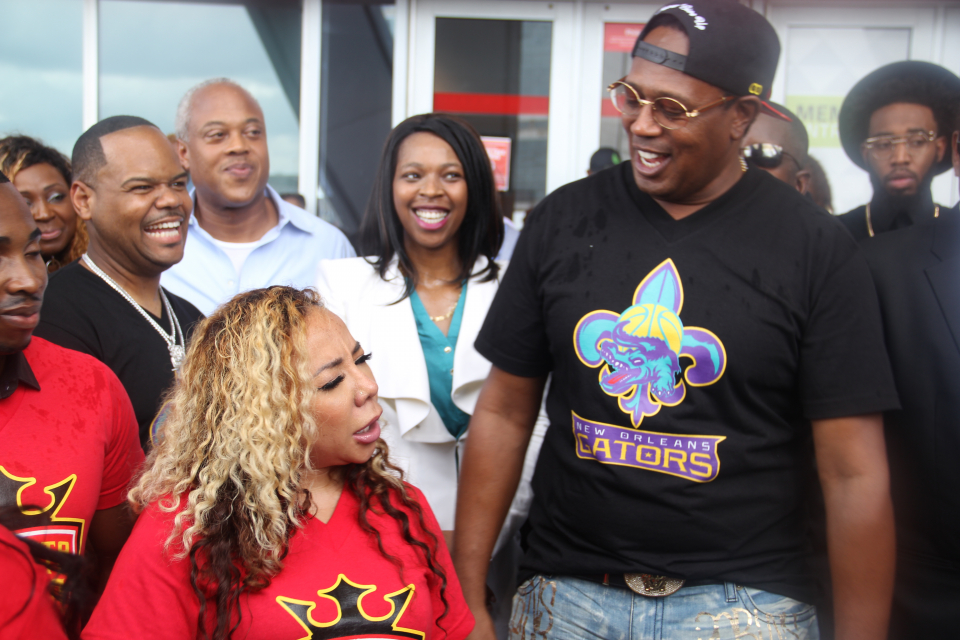 Tameka "Tiny" Harris, owner of the Atlanta Heirs will take on Percy Miller aka Master P, owner of the New Orleans Gators for the inaugural game for the GMGB league.
Both teams will be loaded with WNBA & NBA players during a night filled with action packed competition
Being held at the Cox Pavillion in Las Vegas, the game will include a star-studded halftime show hosted by The Breakfast Club, Charlamagne tha God , DJ Envy and Angela Yee.
History will be made as NBA and WNBA players compete on the same floor at the same time. There will be a co-ed 3-point contest and co-ed dunk competition. CEO of the GMGB, Mr. James Scott, Master P, and Tiny recently announced the match-up                                                                                      at the Philips Arena in Atlanta on Thursday, August 17.
"GMGB, Global Mixed Gender Basketball is the future of basketball, where women and men will be playing on the same court. The WNBA and the NBA on one floor and its equal play and equal pay. Women make just as much as men. I know that a big thing in the NBA is that a lot of women are not satisfied with the pay, but in this league you will be satisfied. You are going to get your pay," Master P said.
The New Orleans Gators and the Atlanta Heirs will face off in an exhibition game in Las Vegas, Nevada on Sept. 23 at 1 p.m.