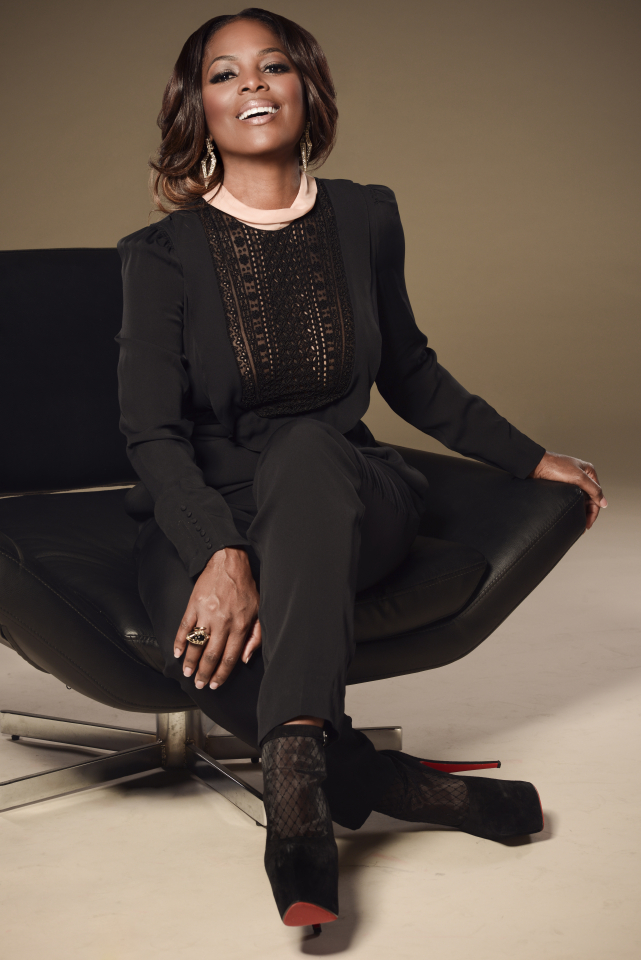 It's not every day that you have the honor of crowning a legend like Patti LaBelle for her 50-plus years of matchless entertaining. At the 2017 BMI R&B/Hip-Hop Awards, BMI vice president of writer/publisher relations Catherine Brewton will have that pleasure. Serving as the host of the awards show, Brewton's face lights up when she speaks about the ceremony, which takes place at the end of this month.
Brewton has an achievement of her own to celebrate. It is her 20-year anniversary at BMI. She left her position as executive director at the National Academy of Recording Arts and Sciences to open BMI's Atlanta office in 1997 as director. She was named assistant vice president in 2002 and vice president in 2005.
"I didn't grow up with aspirations to be in the music business. I just knew that I was going to do something great. I didn't know what that looked like," she informs. Doing something great for Brewton has manifested into involvement in NARAS, Women Executives of America, BESLA (Black Entertainment Sports Lawyer Association), and SAGMA (Stellar Awards Gospel Music Association). She is on the boards of the National Museum of African American Music (NMAAM), SAGMA, and most importantly Hope For Harvest, which she started.
She continues, "I graduated from college on Saturday. I had a job with GE in Atlanta on Monday. I never took a break. I came here and had access to the music scene because of my friend Dallas Austin. He is one of my best friends." Brewton holds a Bachelor of Arts in business administration and marketing from Shaw University in Raleigh, North Carolina.
Nine years ago, Brewton lost her mother Pastor Barbara Brewton-Cameron, known in Charlotte, North Carolina, as the Mother Teresa of Genesis Park for her courage to fight crime in the city's most crime-ridden neighborhoods in the 1980s. She was the founder and senior pastor of Community Outreach Christian Ministries, which operated at the Harvest Center, a west Charlotte charity. Brewton has repurposed the Harvest Center and renamed it the Barbara Brewton Hope For Harvest Youth Center. She shares, "In mid-June, we opened the center and served 40 kids during a free eight-week summer camp. I am planting seeds in the ground with these kids we are serving. My whole hope with this camp is exposure. They experienced NASCAR. We took them to Camping World, to the Hornets stadium and they had cultural experiences at the museum. The kids would start each day journaling and end the day with a journal entry, as well, sharing what their days were like. We're also really big on reading books. We did a big spring campaign collecting books … we returned to the fundamentals we have lost in the school system."
According to her bio, Brewton and her staff at BMI have a responsibility to create and participate in educational and networking experience, and showcase events specifically designed to inform and elevate up-and-coming and established songwriters alike. She leads many of BMI's marquee annual events, including the BMI R&B/Hip-Hop Awards, the Trailblazers of Gospel Music Honors Awards, and installments of BMI's popular "How I Wrote That Song" panel series focusing on Grammy-nominated songwriters and producers, and BMI's annual Unsigned Urban Showcase. As a mentor, Brewton also develops the next generation of music executives at BMI and has helped to develop a skilled and passionate staff.
When asked how her faith informs her decision making, she answers, "Foundationally, it's all I know."
Here's what inspires Brewton to show up for work every day: "For me, if I show up I have to be 100 percent. When you look at the platform that I have been given and understand the importance of it (especially now where we as a people, in my opinion, are being diminished and attacked in every way, shape and form), I try every day to make a difference. I am always juggling five or six things. I am motivated by change. I am far from perfect, but I [ask myself], 'Catherine, what did you do today versus yesterday to make a difference?' What I did yesterday, although important, today is the day that matters right now. I enter every day with the mindset that I want to touch as many people as possible."
BMI's marquee event and show that Brewton sums up as "epic," the 2017 BMI R&B/Hip-Hop Awards, is scheduled for Aug. 31 at the Woodruff Arts Center's Symphony Hall in Atlanta. The event honors BMI songwriters, producers, publishers, and administrators of the past year's most-performed R&B/hip-hop songs from BMI's catalog of more than 12 million musical works. BMI's R&B/hip-hop songwriter, producer, and publisher of the year are also named during the ceremony. Previous recipients of the BMI Icon Award include Nile Rodgers, Kenneth "Babyface" Edmonds, Mariah Carey, James Brown, Al Green, and Snoop Dogg.