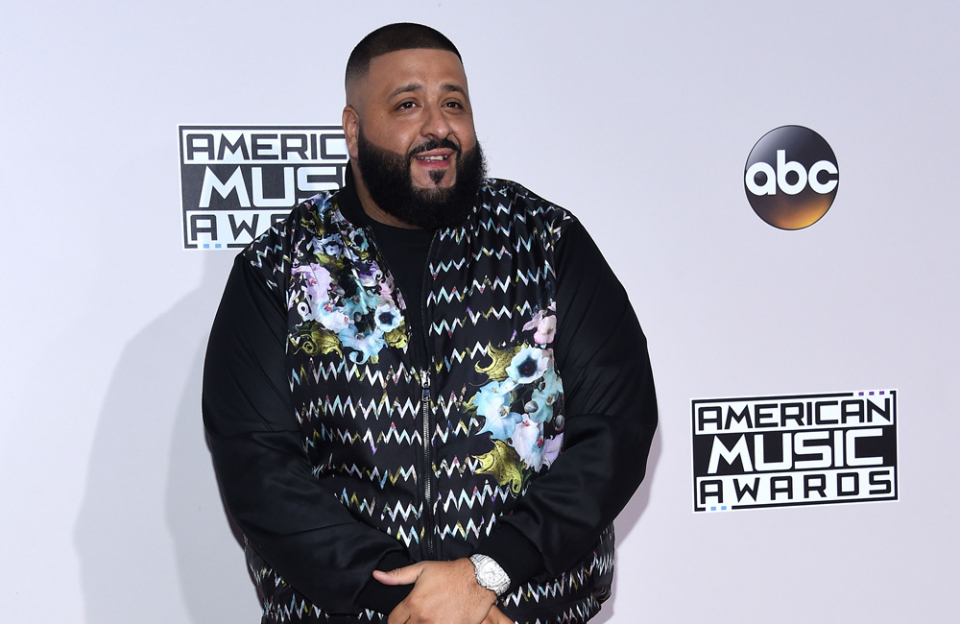 DJ Khaled's 10-month-old son Asahd helped him get over his fear of flying, allowing him to take to the air for the first time in a decade.
The "I'm The One" hitmaker credits his 10-month-old son Asahd, who he shares with his partner Nicole Tuck. for helping him get back in the air for the first time in a decade.
In a video posted to Instagram, he shared, "I haven't flown in 10 years. In 10 years!
"That's the only thing I had was fear of flying. Asahd made me overcome my fear of flying. I love you."
Meanwhile, the 41-year-old rapper previously revealed his son is his "biggest blessing."
He gushed, "I love him so much, mommy loves him so much, our whole family loves him and the world loves him. Me and his mommy always keep him around greatness, we always give him joy. We always give him happiness. We always give him love. The way I was raised, my family brought me around what they do, you know what I'm saying? And I'm bringing him out what me and mommy do.
"Asahd is gonna be everywhere cause he's legend. He's a legend already. I'm gonna give him so much joy so much happiness forever. I work for him."
And Asahd has some famous fans, too, as Nicki Minaj previously revealed she is "obsessed" with the little boy and loves being an "aunty" to him.
Alongside a couple of videos of her with Khaled's son, she wrote on Instagram, "Look @ aunty's big boy!!!!! This little angel came bearing gifts. PLATINUM PLAQUE ALERT!!!!! #DoYouMind Thank You for all your hard work Asahd!!!!! @asahdkhaled @djkhaled love you!!!!! …
"Omg @asahdkhaled just stopped by to drop off my platinum plaque for #DoYouMind – this made my night. I'm so obsessed with him. Cuteness overload, I can't take it!!! @djkhaled"