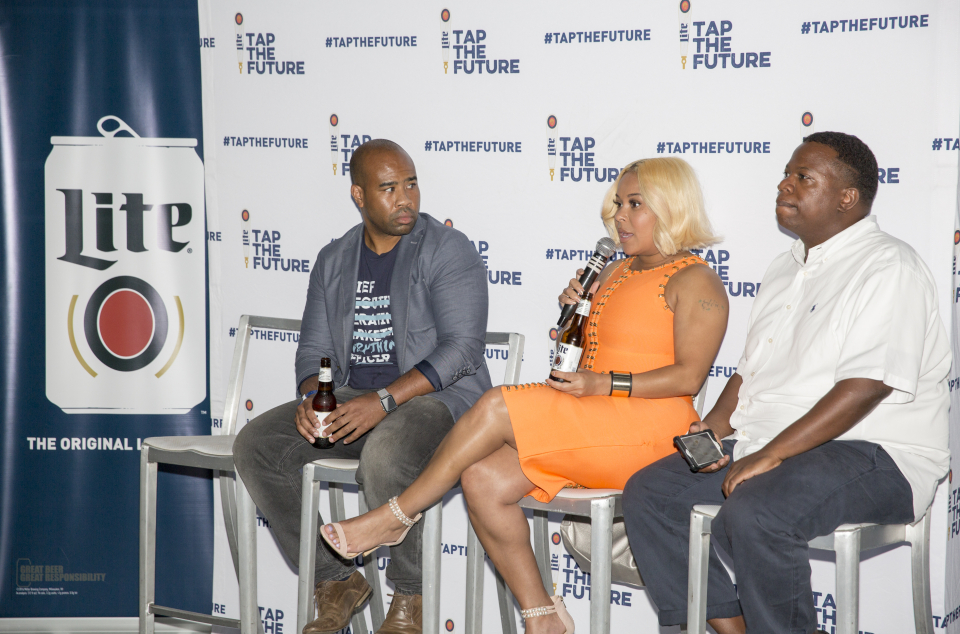 On Aug. 29, Miller Lite Tap The Future presented Business & Beer Atlanta, a networking social and panel featuring The Glam University business coach Sabrina Peterson, Amplify 4 Good CEO Joey Womack, and The Resource Guild founder and lead strategist Daniel Dickey. It was moderated by Steed Media CEO and rolling out publisher Munson Steed.
Entrepreneurs from all industries gathered at Atlanta hot spot the Suite Lounge to mingle and connect with other local business owners. Guests listened to the sounds of DJ PNUT as they drank beer and cocktails, pitched companies, and played ice breaker games for a chance to win an Echo Dot.
During the panel, Womack, Peterson, and Dickey shared their thoughts on what it takes to make it in the entrepreneurial field. "In order to be [a] successful [entrepreneur] you must accept that you will fail [at times] but still be willing to move forward [with your dreams]," said Womack.
They also stressed the importance of taking advantage of every opportunity to pitch ideas and businesses. "Don't just network tonight. Close a deal," said Peterson.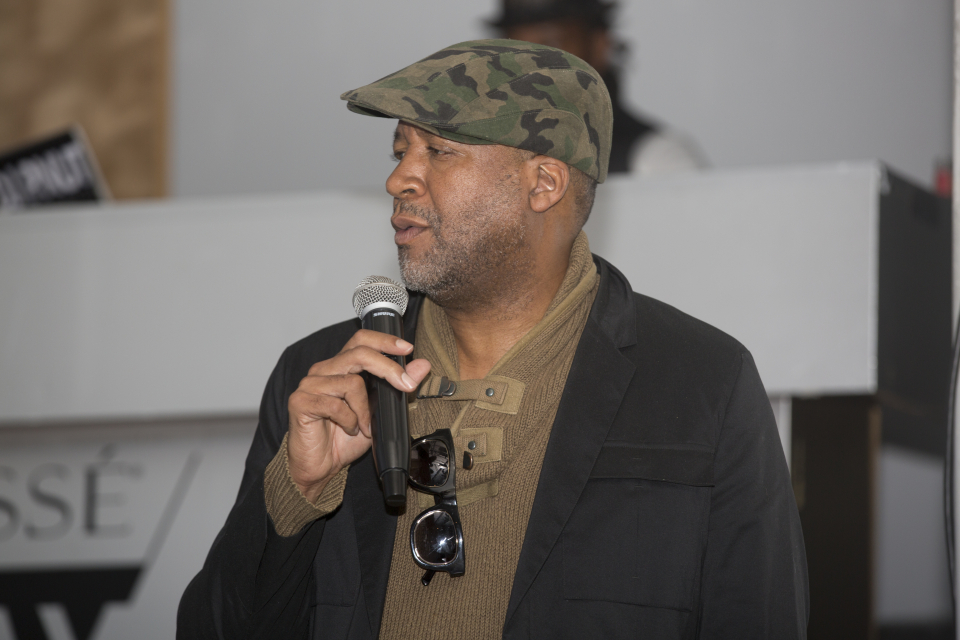 As Steed smoothly moderated the panel, he also added his major tips, which led him to be the owner of Atlanta's largest media publication: "Make sure you're solving [consumers'] problems [with your product], increasing sales, and creating a system where you don't have to be present to make money for your service/product."
After the panel answered the moderated questions, guests were able to ask the panelists personal questions to help them navigate entrepreneurial life.
Miller Lite Tap The Future is an annual competition that allows entrepreneurs and innovators to pitch ideas and businesses to investors, in hopes of financial backing. This year, a narrowed down five finalists have the opportunity to pitch live in front of ABC's "Shark Tank" judge Daymond John and a panel of national judges for a grand cash prize of $100K in September. Though the Tap the Future competition can only have one winner, events like Business & Beer Atlanta allow entrepreneurs from all over to be in the ranks of professionals who can change their life with the right pitch.
All photos credited to Emilee Ramsier Photography, unless stated otherwise.