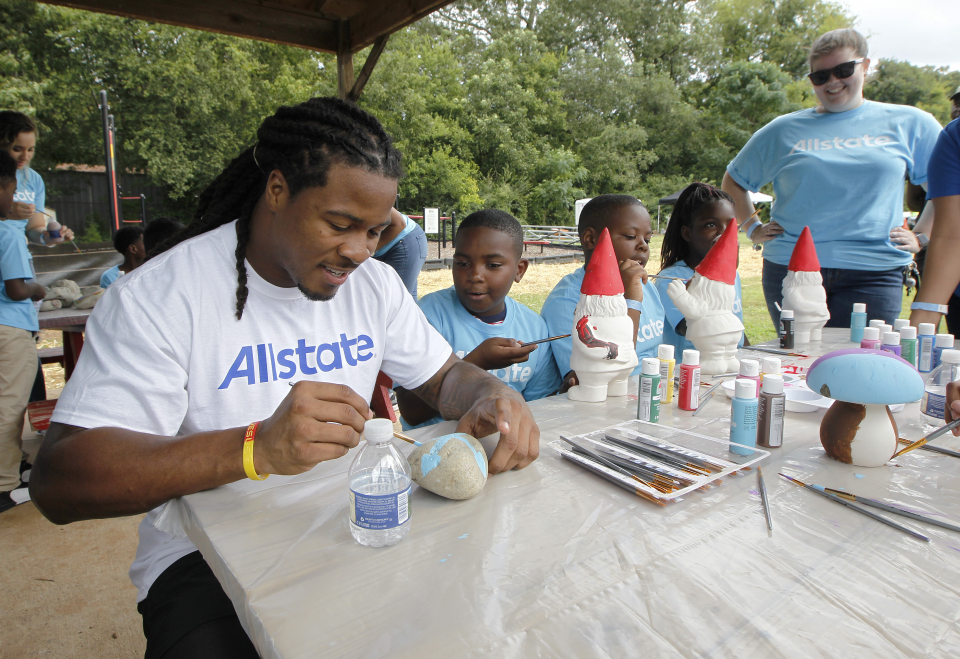 Allstate kicked off its season-long All Hands In program at the Joseph B. Whitehead Boys & Girls Club in Atlanta on Friday, September 1, 2017, a day ahead of Florida State vs. Alabama matchup, where local volunteers, kids and football legends of both fandoms proved that when you come together, good things happen.
After a week of rebuilding the Club's community garden, volunteers worked together today to plant seeds, flowers and seedlings in the brand new grow boxes, as well as paint "garden buddies" and gnomes to watch over the precious new crops.
As if the garden itself wasn't a surprise enough, the kids and volunteers also got to hear from ESPN analyst Kirk Herbstreit, Florida State standout and current Falcons player Devonta Freeman and Alabama legend and Falcons star Courtney Upshaw. Despite the Falcon's players rooting for different teams, they jumped in and got their hands dirty working side-by-side with the kids to plant and paint.
Eighty-six percent of households report purchasing inexpensive, unhealthy food because they could not afford healthier options, according to Atlanta Community Food Bank. The new garden will be a safe place for Boys & Girls Club kids to have access to fresh vegetables and learn about the importance of making healthy choices for years to come.