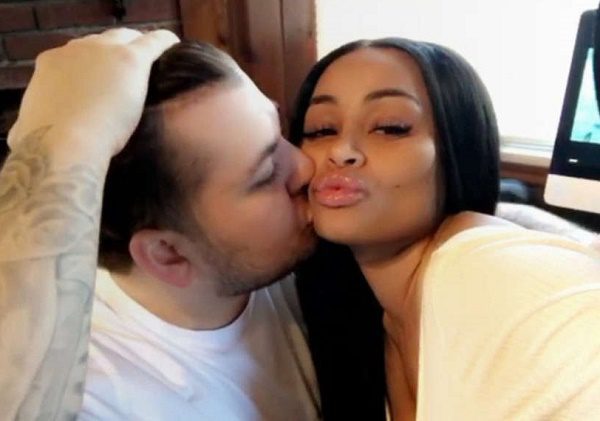 Blac Chyna and Rob Kardashian reach a custody agreement, but their revenge porn case rages on.
The pair, who have been on-and-off for the last several years,  appeared to make some amends this week, in regards to who will be providing what, when, and where for their 10-month-old daughter, Dream. Still, that doesn't mean there isn't progress to be made.
"Chyna is pleased that Rob has agreed to peacefully coparent Dream with her, as she has been requesting all along," Chyna's attorney, Lisa Bloom, tells People. "Because Rob agreed to continue to stay away from Chyna and not contact her, Chyna has agreed to take the domestic abuse hearing scheduled for Monday, Sept. 18, off calendar. She will always have the right to go back into court if further incidents of domestic abuse occur." According to TMZ, Chyna will receive $20K a month in child support from Kardashian.
In a sit-down with People in July, Chyna — who also shares a son King Cairo, 4, with the rapper Tyga — maintained she's committed to "co-parenting" with Kardashian.
"I feel that the key to successful co-parenting is communication and respect," she said. "I might have one point of view, but hopefully Dream and King's fathers add theirs, and we can come together to build better people. I know right and wrong. I'm pretty sure they know right and wrong. We're going to do the best we can."
With that said, Bloom revealed that "this agreement does not resolve all disputes between Chyna and Rob." In fact, Kardashian could pay even bigger for his little meltdown, in which he violated California's revenge porn laws, when he shared graphic and expletive-ridden content about his ex — including three nude photos — while accusing her of drug use, alcohol abuse and infidelity.
TMZ reports that the former "Rob and Blac" star is determined to hit Kardashian below the belt, in the form of 7 figures. An insider close to the situation tells the entertainment news outlet that the model is still fuming over losing a series of weight-loss endorsements due to the pics, which made it clear that she's gone under the knife (apparently, the companies wanted au naturel).
What are your thoughts on the exes' latest developments? Sound off in the comment section below.