Yasmin Salina Rana is a graduate of Alabama State University, where she received her B.A. in mass communications. Rana dedicated six years serving the Obama administration at both the White House and the Department of Homeland Security. During her tenure, she has served as a key point person in the Office of Management and Administration and the Office of Partnership and Engagement. For over a decade, she has spent her free time mentoring inner-city youth, preparing them to enter higher education and the workforce. She was inspired to start The Hustlers Guild based on the foundations of her career and things she loves most: outreach, development, music, and youth advocacy. With a love for hip-hop and understanding the importance of youth development, she felt it made sense to extend her resources as a blueprint for those in her community who need it most.
Rana explained to rolling out how she developed her nonprofit and what keeps her motivated.
What inspires you to show up at work every day?
Well, my father is an immigrant, and as a first-generation descendant of his, I saw how he created his own economic opportunities through entrepreneurship with his own business, and that ingenuity inspired me to look inside if there was something I wanted to create. Fast forward to working for President Obama, I also saw how many people couldn't take advantage of opportunities because of where they were born, or the circumstances of their parents. That example from my parents, and the lack of opportunity I see each day inspires me to wake up every day and commit to this work.
Tell us about your nonprofit.
The Hustlers Guild, a 501 (c) (3), a non-profit organization designed to empower underrepresented urban youth to pursue STEAM careers and entrepreneurship through a series of hip-hop-inspired programs at local schools.
When and how did the vision hit you to start your non-profit?
Entrepreneurship is in my blood. My father ran a company, and my mother owned properties in DC. And because we didn't always have a lot of the programs I wanted to have in school, I knew I'd be involved in creating something somehow. I love working with kids, I love music, and I love policy work. It came very clear to me blend everything that you love, take your brand, and create a enterprise.
What other industries did you work in before this? Do you think that experience helps in your current business?
Before starting The Hustlers Guild, I worked for the Obama Administration for six years. I got to see how policy works from the most powerful office in this Nation. I was able to build relationships with people I never would have crossed paths with. My network and reach went from a local who's who to a global rolodex and that's powerful.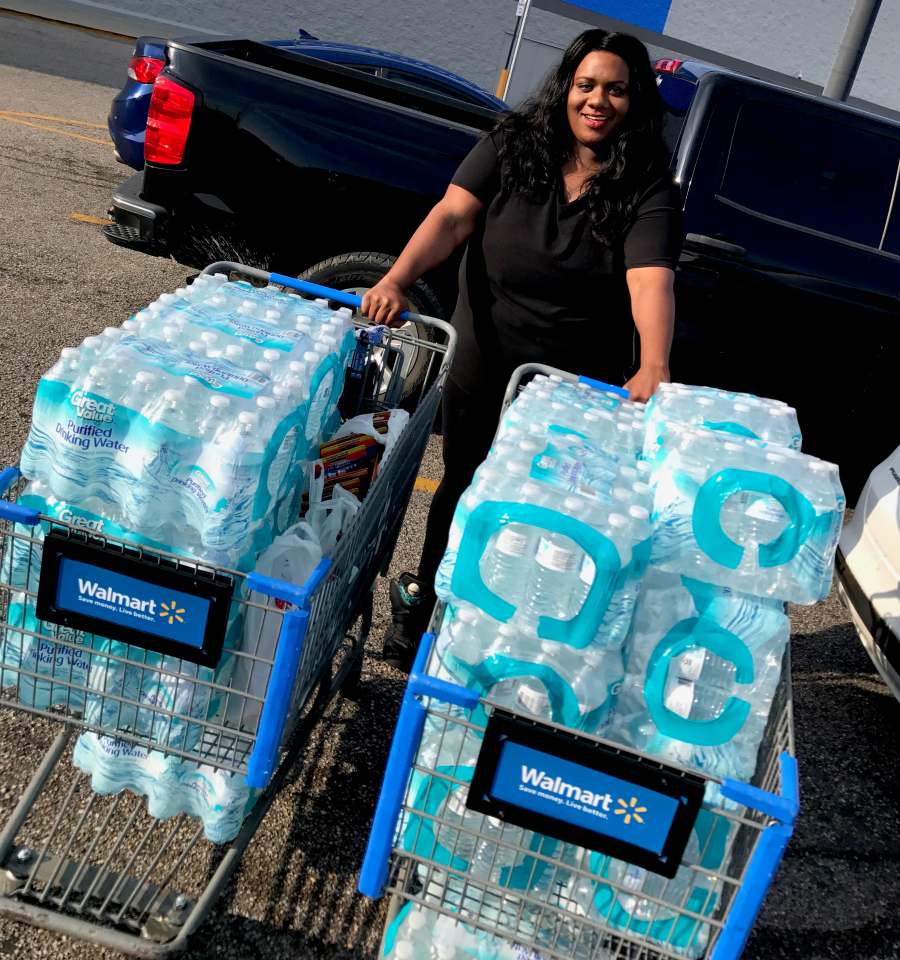 Photo by Jason Spears
Describe a goal setting method you use.
I write down a goal that I am focusing on first. After that I break down the goals it takes to reach the major goal. Each day I commit a certain amount of time to push towards that goal. My only rule is a week from the current day you should not be in the same place you were. Then I'll tell one person and now I gotta do it, because it creates accountability for me to follow through.
Name three business people you admire for their business acumen.
My father is hands down the most inspiring businessman I know. I grew up knowing that my parents were their own bosses, so it's built in me. He's a Pakistani immigrant that came to America, started a small business and put his four children through college. He started a business 35 years ago that's still operating today. I also admire Dame Dash for his audacity. I always admired how he carried himself, stayed true to who he was, and always was the thermostat and not the thermometer. Diddy's determination was something that spoke to me. He built a culture in Bad Boy that was nothing but perfection.
Describe the voice of success that you hear in your head.
The voice of success in my head says, "Why spend time in life being ordinary when you can be extraordinary? Life is too short to be basic. Stay disciplined, stay focused, and be yourself in the process."
Community success based on what you do in the community means what to you?
I define community success by the ability to share my talents and my gifts with those who don't have the resources or the access. Personally, my mission and outreach has always been geared towards the underprivileged. I know the story firsthand, and felt the effects of not having access to information. I also know how important it is to have information and how far it can get you. I want the students and families I service to know you can attain your goals. I did it, I killed it in the process.
If you could change one thing about the world, what would it be?
I would want the world to embrace that everyone is different. People should always be proud of who they are, where they come from, how they look, how they sound, who they love, and just love being them without the pressure of society.
If you could change one thing about yourself, what would it be?
I love helping people and helping them solve their own problems. It's a gift and a curse, and some days I don't have 15 minutes to myself. I'm learning that I have to have balance and taking the time, I need for myself in order to operate from a full cup. It is important because you can't give what you don't have.
Social media: Instagram.com/thehustlersguild
Website: hustlersguild.org