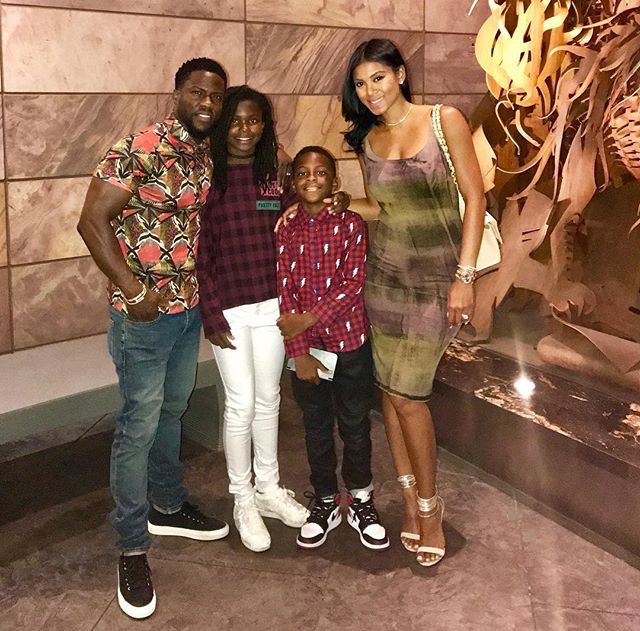 Kevin Hart responded recently to persistent cheating allegations.
On Saturday, the 38-year-old actor shared a very personal message on Instagram in which he apologized to his wife, Eniko Parrish, and children for his "bad error and judgement."
"Sending so many apologies to my wife & kids. I gotta do better and I will. I'm not perfect and have never claimed to be  … I love you all," the simple caption reads.
As previously reported, it wasn't too long ago that the Jumanji: Welcome to the Jungle star was blasted for rumors that he was unfaithful to wife, Eniko, who is currently expecting the couple's first child together. In July, both photos and video surfaced of Hart with another woman, outside of a Miami Beach hotel.
And while, the comedian doesn't completely own up to why he's apologizing, he does admit to hurting "the people closest to me."
https://www.instagram.com/kevinhart4real/
"I'm at a place in my life where I feel I have a target on my back and because of that I should make smart decisions, and recently I didn't," Hart said in the video clip. "I'm not perfect and I'm not gonna sit up here and say that I am, or claim to be in any way shape or form. And I made a bad error in judgement and I put myself in an environment where only bad things can happen and they did. And in doing that, I know I'm gonna hurt the people closest to me, who I've talked to and apologized to, being my wife and my kids."
"It's a s—-y moment when you know you're wrong and there's no excuses for your wrong behavior," he continues. "At the end of the day, I just simply got to do better. But I'm also not gonna allow a person to have financial gain off my mistakes. In this particular situation, that's what was attempted. I said I'd rather fess up to my mistakes."
Considering Hart had previously laughed off cheating rumors in a handful of Instagram stories, we can't help but wonder if rumors that an unidentified person allegedly tried to extort him for a sexually suggestive video are true. Let us know your thoughts in the comment section below.