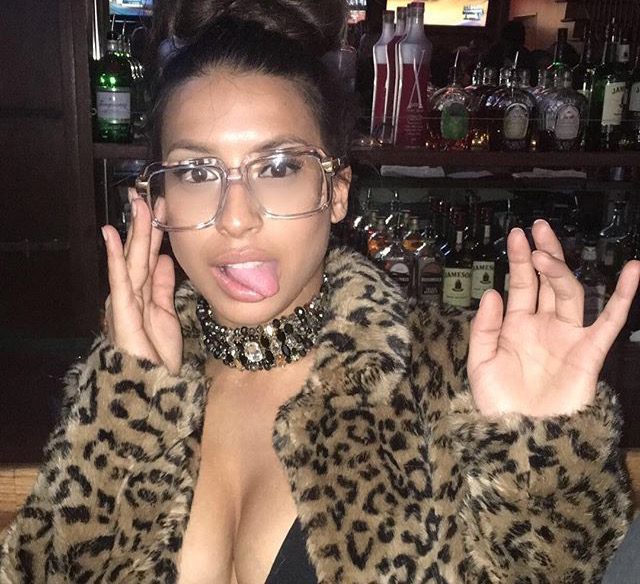 Kevin Hart has landed in the middle of an alleged extortion scandal.
On Tuesday, high-powered attorney Lisa Bloom tweeted that she's acquired a new client, "the woman at the center of the Kevin Hart scandal," identifying her as Montia Sabbag.
According to Bloom, Sabbag, an "actress and model," will address the brewing scandal during a press conference Wednesday, Sept. 20, and "speak out … about the true facts of this situation, and will announce their next legal move."
Sabbag "was briefly involved with Kevin Hart a month ago. Since that time, she has been the subject of false, vicious attacks on her character," Bloom's statement reads.
As previously reported, on Saturday, Hart issued a public apology to his wife, Eniko Parrish, and kids for "bad error in judgement."
"I'm at a place in my life where I feel I have a target on my back and because of that I should make smart decisions, and recently I didn't," Hart said via Instagram in a brief video clip. "I'm not perfect and I'm not gonna sit up here and say that I am, or claim to be in any way shape or form. And I made a bad error in judgement and I put myself in an environment where only bad things can happen and they did. And in doing that, I know I'm gonna hurt the people closest to me, who I've talked to and apologized to, being my wife and my kids."
Shortly after, multiple outlets reported that the actor-comedian was doing damage control after at an unidentified person attempted to extort him.
TMZ previously reported that FBI agents believe they know the identity of the individual who allegedly demanded money to prevent leaking the video, which allegedly features the Jumanji: Welcome to the Jungle star, 38, getting close with Sabbag at a club and then in a bedroom. The entertainment outlet also reported that Sabbag is 27, lives in Long Beach, California, and works as a stripper.
Meanwhile, Parrish, who is expecting the couple's first child together, appears to be standing by her man. "Eniko is aware of what's going on and that Kevin is not perfect," an insider tells "E! News." "She has accepted his apology and is focused on her pregnancy and what's to come. She has no plans for divorce. She believes Kevin is a good husband and always comes home to her."
"She is bothered that these stories find their way into the press and that people are asking her about it," the source continued. "But she does her best to ignore it all and move forward. She listens to her husband and is not going to get stressed out. She is supporting him and standing by him."