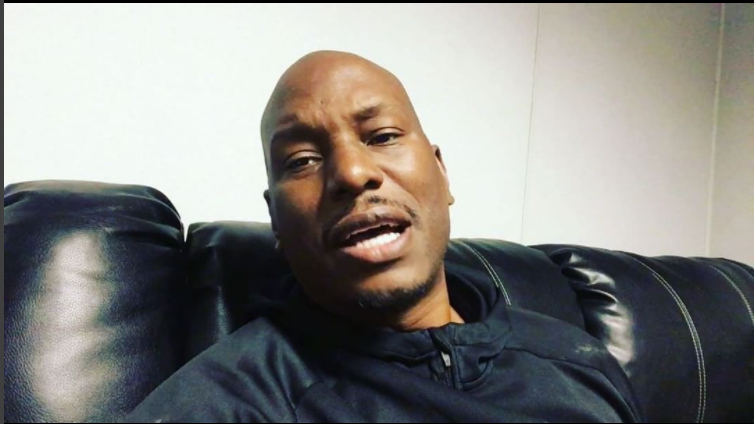 Tyrese Gibson joins Bow Wow as one of Black Twitter's favorites for target practice. Tyrese's annoying proclivity to pout and make nonsensical statements on social media have made him more of a joke than a sex symbol in recent years. To top things off, he has been snapping relentlessly at The Rock's heals for the last couple of months now, and finally The Rock has bitten back at the R&B singer.
As most of you know, Tyrese is smoking mad because Dwayne Johnson decided to make a spinoff of the Hobbs movie instead of the ultra-successful Fast & Furious franchise, which led to the delay of the next Fast & Furious installment by a year. It is now due to come out in 2020 instead of the original release year of 2019.
Tyrese claimed that he had been trying to get ahold of The Rock for the past several months to talk about it, but says The Rock had not been answering his texts and phone calls. So Tyrese decided to put The Rock on full blast via a series of Instagram rants blasting the former WWF wrestler-turned-actor. Tyrese feels betrayed and splattered the contents of his thoughts onto cyberspace for all to see.
Most Furious fans believe that The Rock's latest Instagram post (below) is taking subtle jabs at Tyrese and all of his bellyaching:
"Big dogs eat. 
As many of you know, it ain't a size or gender thing…it's a mentality thing. 
Shout to all my big dogs around the 🌎 as we're over here quietly on our weekend grind earning sweat equity. 
Because at the end of the day, we're always willing to put in the raw hard work for the one thing we relentlessly chase daily – the results. 
Heavy ass chains around your neck are always optional. 
Have a hungry and productive week 🤙🏾#HardestWorkersInTheRoom #BigDogsEat."
After The Rock's post, Black Twitter began to feast on Tyrese, who they accuse of airing private matters publicly one too many times:
When the Rock see Tyrese on the set pic.twitter.com/Fo2W0iuhHp

— J.Rahim (@Jerear_1) October 5, 2017
Tyrese tweeting his life away and rock over there like pic.twitter.com/f99T7OGUlQ

— Gradpool (@peagle05) October 7, 2017
So many of us have wished that Tyrese would just stick to singing & not speak. He's tweeting his way right out of a successful franchise. pic.twitter.com/2kdRpVqZaV

— April (@ReignOfApril) October 7, 2017
Tyrese after watching that vid of The Rock pic.twitter.com/buv2S4RZNS

— SAMUELITO (@SamCaminiti) October 8, 2017
"Big dogs eat, little crying puppies stay on the porch."

Still can't believe Tyrese called The Rock a clown. What were you thinking, man… pic.twitter.com/qZk9EVD4eY

— Lights, Camera, Pod (@LightsCameraPod) October 8, 2017