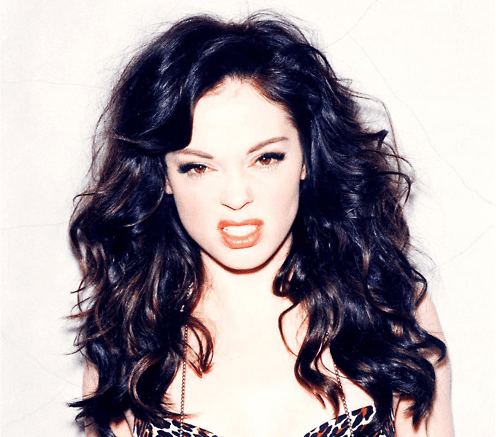 One of the disgraced Harvey Weinstein's most visible victims of his sexual misconduct has had her Twitter account suspended after tweets accusing him and another famous actor of misconduct.
Actress Rose McGowan told America in an overnight Instagram post that her Twitter account has been temporarily suspended after she tweeted that she knows Oscar-winning actor-director Ben Affleck had prior knowledge of Harvey Weinstein's sexual misconduct, including his advances toward her.
"TWITTER HAS SUSPENDED ME. THERE ARE POWERFUL FORCES AT WORK. BE MY VOICE," McGowan wrote on her Instagram page overnight. She also posted a screenshot of a message from Twitter saying she would only be able to send direct messages from her account — unless she deletes the tweets that violated Twitter rules.
The screenshot told her that her Twitter lockout is going to prevent her from being able to tweet, retweet or like anything for the next 12 hours. This is not a full suspension because her account remains visible to social media users.
The screenshot indicated the lock took effect because McGowan had "violated the Twitter rules."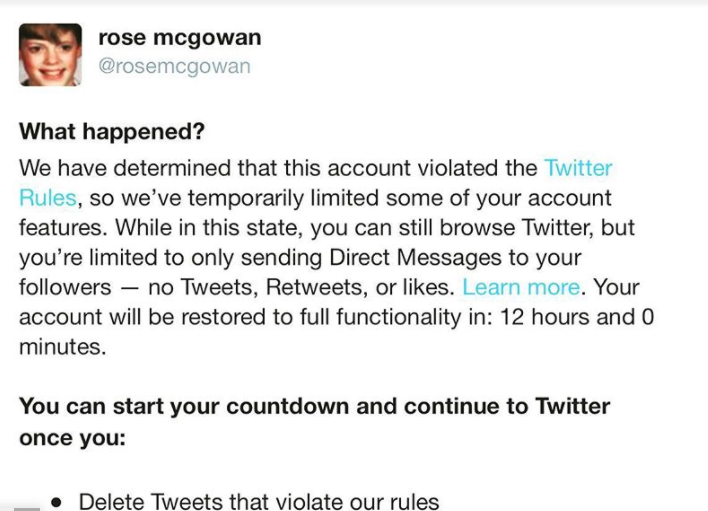 Twitter did not disclose the specific "rules" that McGowan violated to trigger the suspension. But on Tuesday, after Affleck tweeted that the allegations against Weinstein "made him sick," McGowan put Affleck on blast, basically calling him a liar and a hypocrite, and saying to him that he and many others in Hollywood knew exactly what Weinstein was doing all these decades.
In fact, Affleck had to publicly apologize to a woman, former MTV host Hilary Burton of "Total Request Live," for groping her breasts on camera many years ago after he spoke out about Weinstein's abhorrent behavior, which is blatantly hypocritical. This episode has reportedly resulted in a public relations nightmare for Affleck and his film studio as he is set to star in an upcoming Batman movie as the Caped Crusader.
According to the New York Times' explosive expose on Weinstein, McGowan was a victim of Weinstein's unwanted sexual advances in a hotel room at the Sundance Film Festival in 1997. Unlike most of Weinstein's alleged victims, McGowan took legal action against the all-powerful, Oscar-winning Hollywood producer and later agreed to a $100K settlement with Weinstein. She has been vehement and vocal in her support of women who have finally gone public with accusations of sexual impropriety against Weinstein. She has also attacked Hollywood power brokers who failed to criticize Mr. Weinstein, saying in a tweet "you all knew."
Twitter, meanwhile, has declined to comment on the matter, telling the NYT that it would violate privacy and security.