GMC powers Posh and Popular's Fashion and Beauty Summit in Detroit
GMC and Posh and Popular founder Kimberly M. Dobine recently held some bold conversations at the Fashion and Beauty Summit in Detroit. The summit was a day-long interactive event that provided lovers of the fashion and beauty industries the tools they needed to grow their own brands, learn from some of the best names in the industry and connect with other ladies that share similar interests. It also provided a platform for women looking to cultivate the career they've always aspired to obtain in the fashion and beauty industry.
The event was a huge success and was also a first of its kind in Detroit. Over 200 fashionistas experienced live beauty demonstrations, one-on-ones with some of their favorite makeup artists and bloggers, and beauty branding 101. Posh and Popular wanted to ensure attendees were given the tricks of the trade on how to achieve becoming a savvy business owner and digital influencer in the world of fashion and beauty.
The summit also boasted some influential names in the fashion and beauty industry. Social entrepreneurs and influencers Ronne Brown and Nichole Lynel served as the keynote speakers, sharing their inspirational journeys and experiences along the way.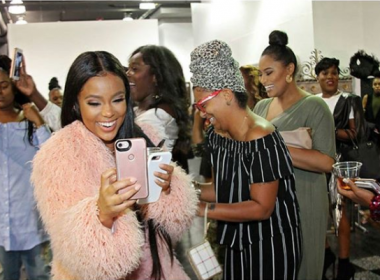 Business partners and owners of The Ten Nail Bar, Anika Jackson and Kelli Coleman, were in attendance along with Detroit's own Melissa Butler of the Lip Bar. They sat down with Renae Bluitt, founder of the In Her Shoes Blog and creator/executive producer of the She Did That documentary after the screening of Bluitt's documentary to discuss their entrepreneurial journeys and the work they're doing to revitalize the city of Detroit. These women truly spoke to the essence of GMC's brand: bold, capable, premium and powerful.
With a wonderful turn out and some bolder conversations, we're sure this summit will be back for years to come. For more information on the summit, visit https://www.poshandpopularsummit.com.
Check out some of the photos from the event. Tell us what you think in the comments. What's your definition of being fashionably bold, capable premium and powerful?
Photo gallery credit: Porsha Monique for Steed Media, unless otherwise noted: