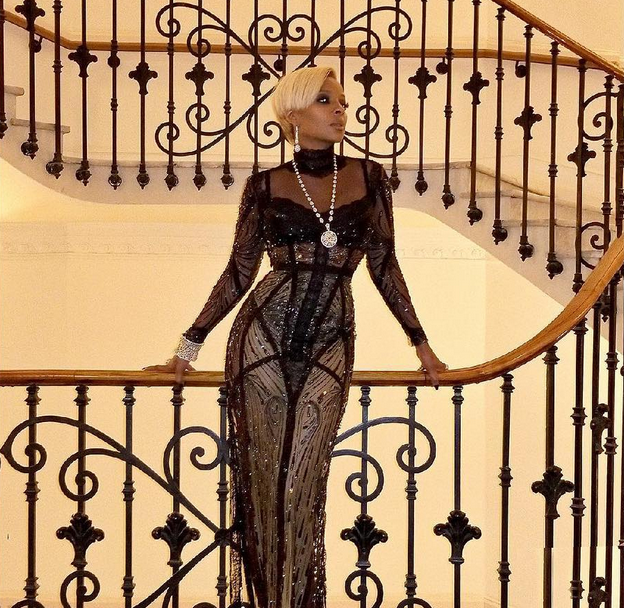 I know this story will make some women want to faint. Mary J. Blige's ex-husband, Kendu Isaacs, already has his hand all the way in her pockets. Now he's asking the courts if he can dig both paws into her purse. He is demanding an increase from the exorbitant $30K per month that the courts already ordered the singer to pay the man — even though he's the one who allegedly cheated on her.
As reported previously, a judge mandated that Blige pay Isaacs a whopping  $30K per month, which is about $100K less than the $129,319 he originally asked for. However, Isaacs is dragging his legendary former spouse back to court because that's apparently not enough and he needs it doubled to $65K.
The reason Isaacs finds it hard to live off $30K per month and needs the substantial increase?
Well, Isaacs actually fixed his mouth to say that he needs his spousal support doubled because Blige's "divorce songs" have tarnished his image and reputation to the point that he can no longer find work, according to The Blast, who dug up official court documents.
Isaacs gives two examples as starters. He says the sizzling singles "Love Yourself" and "Set Me Free" from Blige's Strength of a Woman album tainted the national perception of him. He also says that the $65K per month is just a "drop in the bucket for Blige" who he claims has $275,476 per month available for support payments.
To be sure, "Set Me Free" seems like it is about Isaacs with lyrics like:
"And how you fix your mouth to say I owe you/When you had another b—- and taking trips and s—/With my money for so long/You must have lost it, n—–, you won't get a dime/But all you're gonna get, too bad, I can't get back my time."
However, Blige is the one who wrote and produced and earned the royalties from the songs. Therefore, many females believe Isaacs should not be rifling through Blige's bank account if he did not earn it. Besides, many people reason, if he is guilty of having extramarital affairs and taking side chicks on trips with Blige's money, then he's already had his fun.