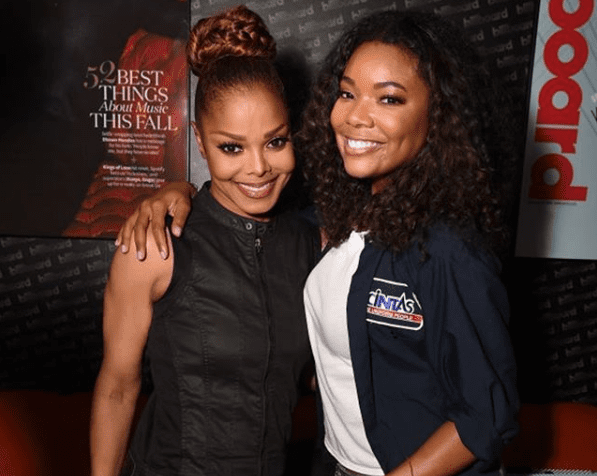 When you think about it, the young heavy-handed Joe Jackson was the predecessor to the likes of LaVar Ball (father of three basketball prodigies), Richard Williams (father of the venerated Venus and Serena) and Earl Woods (father of golf legend Tiger Woods).
When the latter three first emerged as national personalities, they all made seemingly outlandish and self-serving statements that rankled the nerves of the masses, but they wound up being correct in trumpeting the greatness of their respective offspring. Joe Jackson did the same thing four decades ago, touting the Jackson 5 as world beaters, and today he is now making another bold statement about the youngest of his nine children, Janet.
Joe Jackson, 89, told the media that his baby girl Janet, 50, is ready to "face the music" and return to perform at Super Bowl 52 in Minneapolis.
Most sports and music fans are aware that pop singer Justin Timberlake has already been given an official invitation to perform during halftime of the country's biggest sporting event in February. Jackson and Timberlake created a cultural watershed moment in 2004 when Timberlake pulled off Jackson's nipple guard and exposed her right breast, creating what is now known as "Nipple-gate." Many in the mainstream believed Jackson created the episode on purpose, which is why, even though Timberlake was the one who yanked it off, Jackson bore the brunt of the country's outrage. Her career has never recovered (though she is still selling out major arenas).
Father Joe, as he is frequently called, said the timing is right for his 10-time Grammy-winning daughter to return to prime time television.  
"Janet is ready to comeback and I think it will happen," the patriarch of the Jackson clan said at BET's "Soul Train Awards" (which airs Sunday, Nov. 26). "The way I bought her up she was made for comebacks and this is no different."
Joe Jackson says booking the big game will give his daughter, who has seven No. 1 albums, closure.
"Janet always wanted to know she was not banned after what happened before," he said. Joe Jackson added there's been discussion about Janet teaming up with Timberlake again.
"We know conversations have taken place secretly, but no-one is daring to say too much publicly until contracts are signed," he claimed. The Jackson family patriarch says that the NFL's declining ratings would get a needed boost from a Janet appearance onstage.
"We must not forget this show is about ratings," he said. "No one publicly is going to discuss that, but the world and media know that the NFL are in a sticky place over fans' reactions to their players taking the knee and protesting the national anthem."
It's not just Janet and the NFL who want to see this happen, Joe Jackson said.
"The audience are expecting a show and I feel that they are expecting to see her, too," he added. "It is what they want."
What about the possibility of "Nipple-gate 2" being broadcasted around the globe? Obviously, that would be a nightmare scenario for the network, the NFL and the advertisers. 
"That won't happen this time," Joe Jackson promised.