Hip-hop power couple Gucci Mane and Keyshia Ka'Oir became husband and wife on 10/17/17. An eight-episode docu-series gives viewers a first-hand look into their lives and all events leading up to the wedding, best known as "The Mane Event."
It's seven weeks until the wedding and the most important to-do tasks have not been done. The list goes on after Joel Osteen is unavailable to officiate the wedding, which forces "Team Wopster" to search for a new pastor. The bride-to-be, Keyshia Ka'Oir has not seen or touched her custom wedding gown, and no bridesmaid or groomsmen have their wardrobe. Although the clock winds down, wedding planner to the stars, Kathy Romero promises that everything will come together and the future Mrs. Davis will not be disappointed.
Much progress is made after Gucci Mane receives his first MTV VMA Moon Man in Los Angeles, with Ka'Oir standing right by his side. Another highlight, recommended pastor, Toure' Roberts agrees to meet with Keyshia while she's in town. Keyshia quickly warms up to Roberts as he touches her heart and feels he is exactly the type of spiritual leadership she and Gucci need to help them get down the aisle.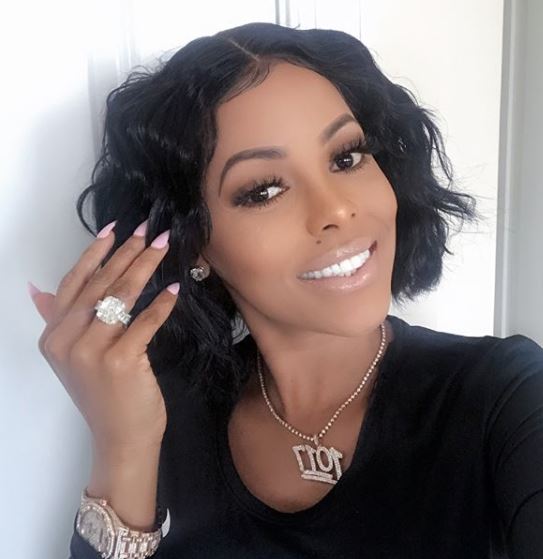 Friendships are tested when Keyshia hears word from Amina that her best friend Erica may be jealous of all her success with Ka'Oir Cosmetics. She feels the best way to get to the root of the problem is to find the time to confront both Erica and Amina together.
Back at the Wopster mansion, the bridal soirée accommodates family and close friends to celebrate and prepare for the big day. However, Keyshia is torn between who she should choose as her maid-of-honor—her best friend and business partner, Erica, or long-time, loyal friend to both her and Gucci, Amina. Although she wants to choose the best woman for the job, it's a priority for Keyshia to confront Erica about all of the weird vibes that have been going on behind her back, including speculations of Erica's disloyalty, per Amina. Keyshia discovers that what's been going on is nothing more than hearsay. This is the happiest time in Keyshia Ka'Oir's life as she prepares to marry her best friend. Therefore, she refuses to have her friends fight over her. With negative behaviors from both sides, at this time Ka'Oir does not feel either friend is fit to be her bridesmaid—she refuses to participate in any more of their competitive drama.