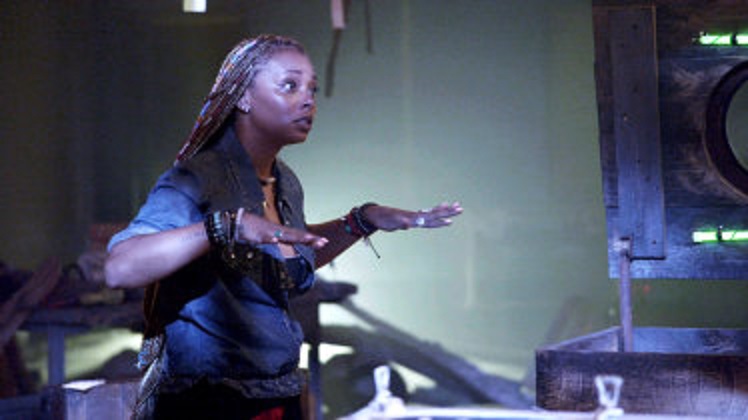 This episode of "Scared Famous" reveals the true strength of the remaining alliances in the house, all while introducing the horrors associated with rapidly filling water tanks and combination locked coffins. Check out the three best moments from "Coffin Fever."
Erica Mena and Safaree face off in Devil Jeopardy
Erica's plan to take Safaree down in the Devil Jeopardy elimination challenge, better known as the Insane Drown posse, fails. The players are submerged in water tanks that fill up until they find the right size plugs to stop the water flow. As the water rushes in, Safaree finds the final plug before Erica and wins his immunity for the next elimination round — unfortunately, Erica's days are shortened as she is laid to rest with $5K for her charity.
The top model and black ink alliance plot against Tiffany "New York" Pollard.
Back in the house, alliances between Eva and Don of "America's Next Top Model" and Skye from "Black Ink Crew" gain momentum and declare the HBIC, New York, as the new target to be sent into the next elimination round. Their strategy: if you can control who goes into elimination, you can get a better chance to win.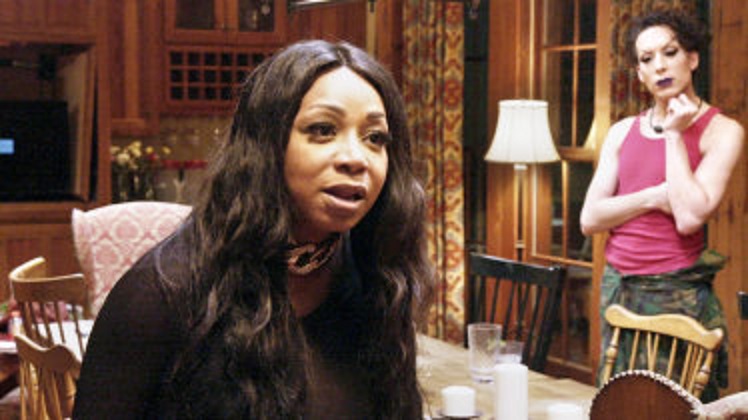 The team faces claustrophobia head on
A mysterious ghost visits the house to deliver the next challenge. The group has no idea what they're getting themselves into as they walk into a room full of coffins. When Eva volunteers to be buried first, favor works for her and she will be the only one who is not assigned to a coffin. However, she will be responsible for everyone's freedom as she will race against the clock to find the numeric code, then guide each teammate to blindly open the coffin with their feet, combination lock style. As the game begins, Tiffany quickly becomes hysterical as she is consumed by her biggest fear of being buried alive. The plot thickens when Eva is willing to switch places, now placing the entire fate of the team to win the scream team challenge in Tiffany's hands. Unfortunately, Tiffany fails to unlock everyone in time—the crew loses the challenge and does not win any money to grow their charity bank. The plan all along was to place the blame on Tiffany. The model alliance prevails when the crew votes off Eva and Eva chooses Tiffany to battle against her in the next Devil Jeopardy elimination challenge with hopes to finally send Tiffany "New York" Pollard six feet under.