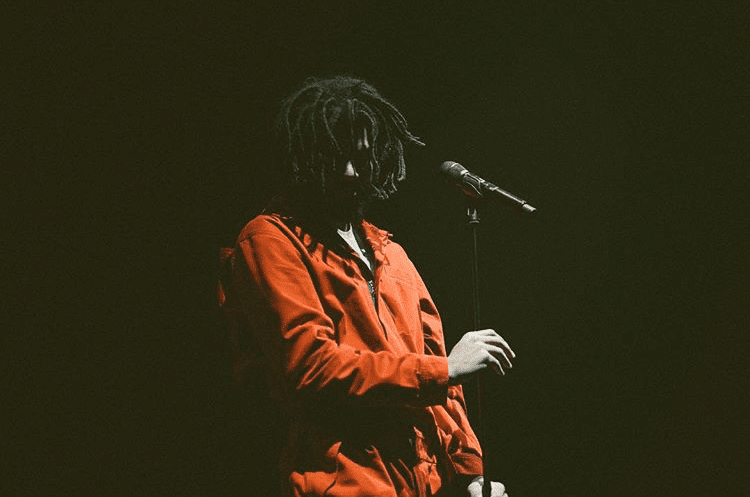 Casual listeners of artists like J. Cole and Kendrick Lamar have gotten the short-end of the stick compared to core fans with their recent albums. Recently, Cole and others have stepped away from experimentally pleasing the masses.
We've seen an influx of artists digging deeper into themselves and their core fan-bases to get back to their roots.
At one point it seemed as if artists were working hard to keep up with the radio and popular trends demanded by consumers, but tides are changing. Wale and his complementing class of peers (Big Sean, J. Cole and Kendrick Lamar to name a few) serve as the perfect example.
When Wale signed to MMG, many thought the DC poet's career was over while others saw an opportunity to put Wale where he rightfully belonged. Since then we've seen a mix of success (Ambition & TAAN) and failure (The Gifted).
What Wale learned after the reception of The Gifted opened the door for him to connect more with his fans to see what they want to hear. This served as therapy for Wale.
The result gave the vibe of his newer music. Summer On Sunset and SHINE are significantly freer than The Gifted, where the music sounded forced and suffocating.
Big Sean gave us his best album to date with Dark Sky Paradise in 2015. After multiple attempts at radio singles and club hits, which were successful despite album duds, Sean finally reconnected with his mixtape audience. The album had focus, continuity and hunger. Sean had something to prove as his peers were moving into higher brackets of hip-hop conversation.
J. Cole is another example of the shift. His debut album featured the Cole who many had grown to love because he recycled some songs, but we were force-fed "Can't Get Enough" and "Work Out." Despite both songs becoming hits, they were not in the vein of what core fans knew Cole for. We found Jermaine stumbling through his self-discovery on Born Sinner, a more focused work. But he found himself back home, ironically, with the follow-up, 2014 Forest Hills Drive.
Where Wale found understanding by connecting with his "Moons," Sean and Cole did the opposite. Cole retreated from the public eye and found the answers to the life and message he wanted to carry. The music we've received since has exhibited such.
Many casual listeners have called these albums "trash" and "underwhelming." While others have finally found themselves to be fans. The focus artists have regained has been beneficial for their core fans first, and the results have followed.
On the other hand, the more casual listener has had to take what they've been given. This may lose some ears as they're looking for a more popular sound that the artist tried in the past.
A better example of that disconnect can be seen on Kendrick Lamar's DAMN. where tracks that featured Kendrick over a MikeWillMadeIt beat appease the casual listener but tracks like DUCKWORTH." and "LOVE." please the core.
The upside? The casual listener and the artist's experimentation sometimes works out. "HUMBLE" and "DNA" from Kendrick worked out well where Big Sean's collaboration with Metro Boomin' flopped.
While this is a short list of examples, there are more to look at across the industry. So, if you're listening to some new tunes and it seems like a lot of people are loving the new jams that simply don't seem as hot to you, you may be a casual listener.
There is absolutely nothing wrong with that either, we won't like everything we hear from artists. Some things simply don't stick. This could simply not be your time.
Where the casual listener loses, the core fans win and it seems to be the season for core fans. There has been a lot of music in 2017, but surprisingly more good than bad.
If any of you run into Kanye West while he's in Wyoming, tell him we miss the old Kanye and that he should start listening to his core fans for his next album.