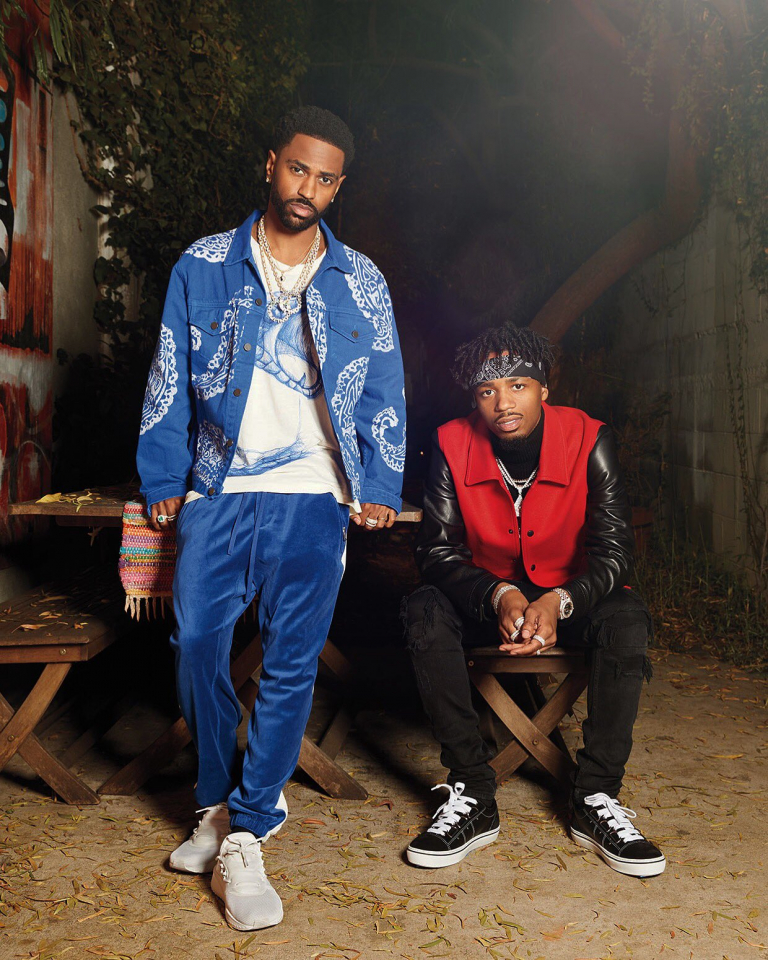 On Dec. 1, Big Sean and Metro Boomin tweeted "DOUBLE OR NOTHING," and in an era of surprise releases, the world can be shaken at any moment with a tweet and the internet certainly caught fire that night.
We think of Big Sean and Metro Boomin separately and know the greatness they're capable of. So, naturally, we all thought a collaborative project would be electric. Well, the results were definitely … shocking.
Sean's finally showing his ability to keep up with the bigger names around him. Metro has been trending upward and is easily the producer of the year. Somehow they gave fans one of the biggest let-downs of the year with this release.
It's hard to decide where the failure truly lies.
Metro and Sean have tried their hand at various collaborations, but from the very first track, "Go Legend," something seems off. The idea of Travis Scott featuring sounded good on paper but toned down the impact of Sean's verses and Metro's production.
Sean has never been heavy with trap and that's the super-producer's bread and butter. Either the soundscape was too experimental for Big Sean or Metro simply couldn't find a groove.
Even the features were just OK and who has said that in the last three years about a 2 Chainz (or Young Thug) guest verse?
On the upside, Kash Doll reached a new audience that may have been unfamiliar with her before. Metro stole the show with his production for "Who's Stopping Me," "Reason" and "No Hearts, No Love." And Swae Lee proved to be the best feature on the project.
In summary, the 10 tracks and 41 minutes of Double Or Nothing are a short and sour offering to close out an otherwise stellar year for Metro Boomin. Consequently, it does not live up to the "Don" moniker worn by Detroit's son.
Overall, I give Big Boomin's two-point conversion attempt a 3/10. Neither side of the collaboration brought a full body of their best work to the table and it resulted in a rather disappointing listen.
Highlights: Metro's production on "No Hearts, No Love," "Reason," "Who's Stopping Me" and the transition from "In Tune" to "Reason"
Cons: Sean's first bars on "So Good" – A series of lackluster bars from Sean
Smart's Picks: "Who's Stopping Me," "Reason" and "No Hearts, No Love"