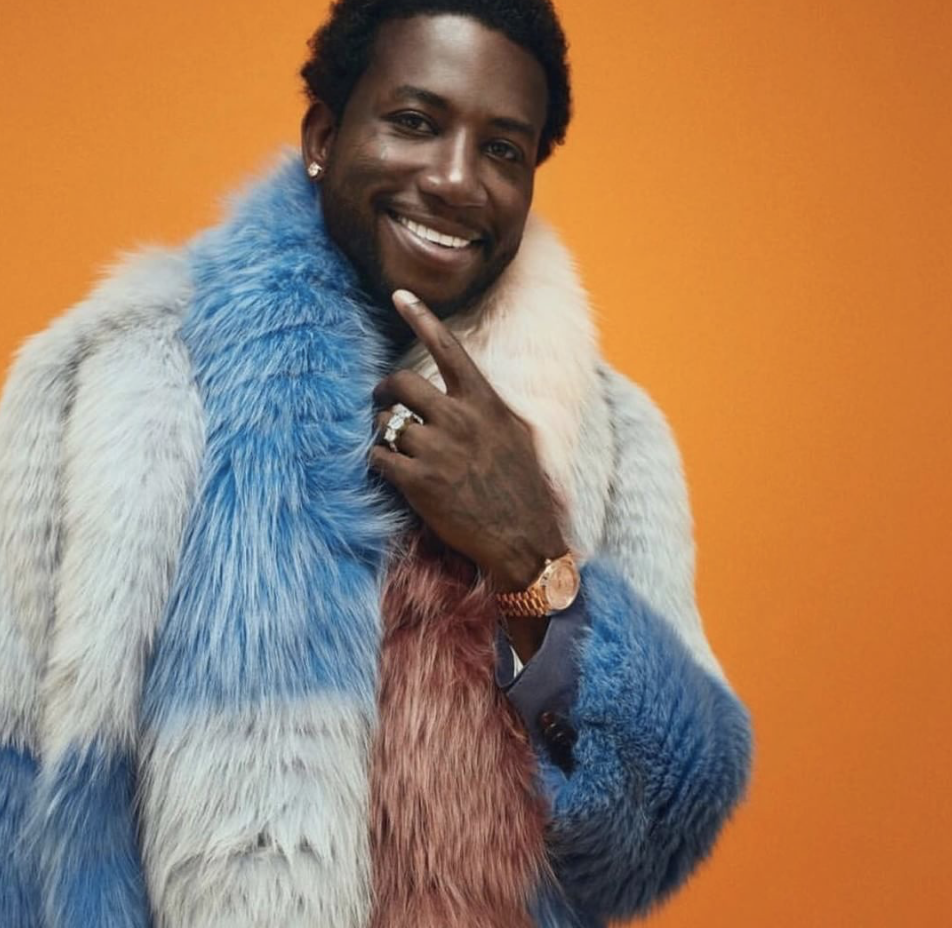 Although many celebrities' careers are stunted after spending time in prison for a long period, Gucci Mane has achieved the unthinkable by not only resurrecting his career but also becoming a major pop culture icon, sharing his blueprint for success in his latest studio album, Mr. Davis.
As one of the most influential and OG rappers of real trap music, Gucci Mane is no stranger to getting his hands dirty. Sentenced in 2014 to serve two years on a federal parole violation, Gucci's absence from the music scene was immediately felt by the industry.   
Though the public may be familiar with some of the East Atlanta Santa's past battles with the justice system, Gucci paints a raw and in-depth story of a series of unfortunate events that took place in his life, beginning in his childhood in the album opener, "Work in Progress (Intro)."
"I was piss poor, sleeping on the dirt floor/ And we couldn't pay the rent, so it's a notice on the door."
Not only did Gucci face poverty in his youth, but he also spoke of his mother having to "work like a dog" to make ends meet, the loss of his father, and the eventual loss of friends to the streets, instantly creating a connection to listeners who may identify with the same problems.
In the span of 2-minute, 25-second song, Gucci's intro effortlessly illustrates the history of his upbringing and sets the backdrop of why he entered the trapping business.
Fast-forward to better times and money in the bag, Gucci and featured artists Migos give a rich description of the glamorous life many desire to have in "I Get the Bag."
"I don't even like to freestyle for free/ I put in the key and I ride the beat/ I won't even come out the house for free," he brags.
Though Gucci finds comfort in material things, it's no secret that his biggest love is his true ride or die, Keyshia Ka'oir. In "We Ride" feat. Monica, he professes his love for Ka'oir and his appreciation for her holding him down, in the greatest trap love song.
"Look I don't trust nobody like I trust you/ I know you'll never hurt me 'cause it will hurt you/ Everybody turn their back on me but you/ And when I did time you was doing time too."
Gucci's ending track "Made It (Outro)" is the perfect declaration to his journey thus far. Gucci recalls his humble beginnings, though he faces adversity, his gratitude for life and success keeps him motivated. "I act like I forgot but I was once a mental patient/ Sittin' still in a cell while my career deteriorated/ Now every day I wake up I feel invigorated."
Between the story of a harsh childhood, finding love, and hustling back to the top, Mr. Davis is threaded with hits and features from the likes of Nicki Minaj, Big Sean, The Weeknd and more.
Mr. Davis is on track to be a classic and an inspiration to listeners.