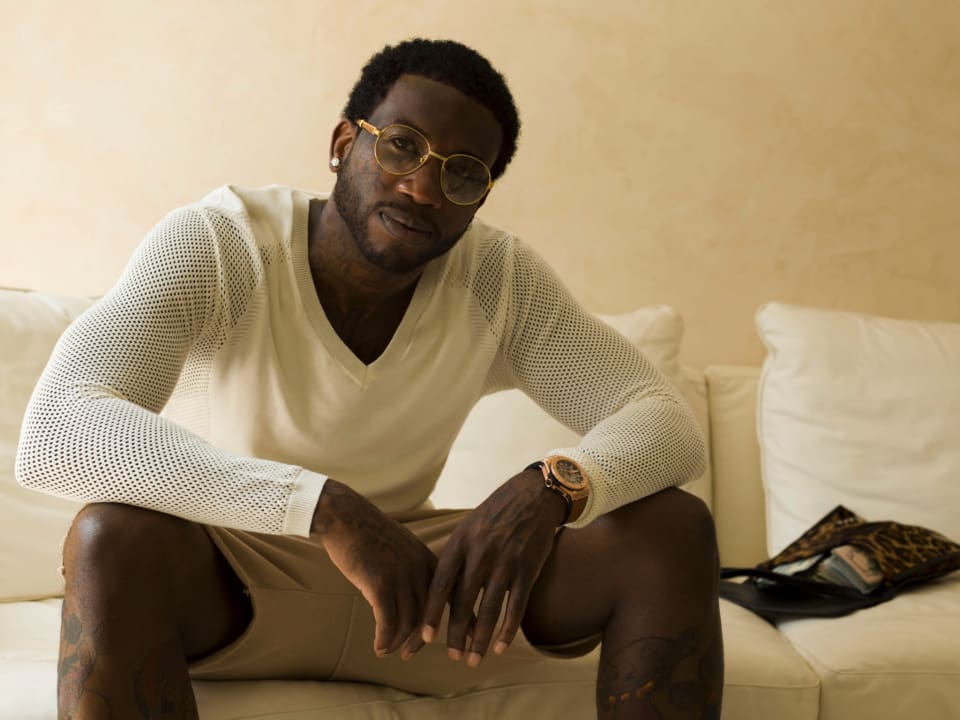 For over 10 years, Gucci Mane has been atop the Mount Rushmore of trap music, which also includes, T.I. and Young Jeezy. His southern drawl is easily one of distinct quality and his work ethic is insane in itself (10 albums, 67 mixtapes).
Droptopwop arrives at a pivotal point in Gucci Mane's life. Just one year ago, he was released from an Indiana correctional facility after spending three years in prison on weapons charges. The world was reintroduced to a slim, healthy, conscious version of Guwop amidst videos uploaded to Instagram by his fiancee Keyshia Dior. This particular Metro Boomin produced project is 10 songs long, which is rare for a Gucci tape.
On "5 Million Intro" Gucci raps about how easy it is to accumulate a 7-figure check in 24 hours:
All these diamonds on my fist I'm feelin' some type of way
If that b— ain't gettin' no money then that b— in the way
I'm Gucci Mane La Flare I make 5 Million a day (5 Million a day)
Gucci Mane La Flare I make 5 Million a day
"Tho" and "Hurt A N— Feelings" tells us about Gucci's opinion on cloning allegations, his love life, and more:
N— keep on trying me, I think they feelin' brave, though
People say they cloned me because I changed my ways, though
I fly the dope in on a drone for the pesos
All about the bucks bro, but this ain't Tampa Bay, though
On "Dance with the Devil," Gucci narrates the story of how one can become caught up with the financial and sinful innuendos that lurk within the world of music and entertainment:
100 grand'll make a n— cool, wanna dance with the devil
Get the gloves and the shovel, he's tryna dance with the devil
A ghetto superstar make a b— want to dance with the devil
When she glance at the bezel, she wanna dance with the devil
On the cover, Gucci Mane and longtime collaborator Metro Boomin can be seen driving off into the sunset in a blood-red Rolls Royce. With a wide, cheerful smile on his face, Gucci Mane is content in his newness but still immersed in the mindset of a street disciple.