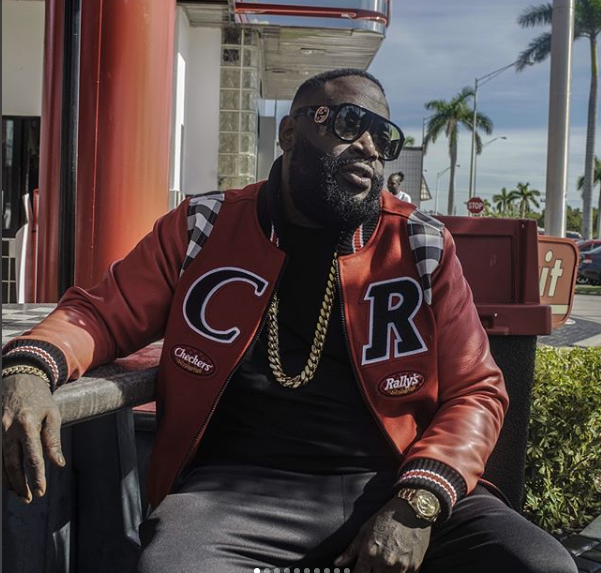 Music magnate Rick Ross really feels some kind of way about Cash Money label boss Birdman, and this feud of hip-hop titans was ratcheted up several more degrees when Ross claimed Birdman is broke, cannot pay his artists nor his debts and is using Toni Braxton for money.
Ricky Rozay is particularly thorny about the fact that he doesn't believe Birdman has paid Lil' Wayne all the money he is owed. 
Ross has used different mediums, such as the single "Idols Become Rivals," off his latest album, Rather You Than Me, to publicly humiliate Birdman, aka Bryan Williams, at every chance he gets.
On another platform, this one being a Snapchat session, the Maybach Music CEO smacks around Birdman over reports that he could be losing his Miami mansion.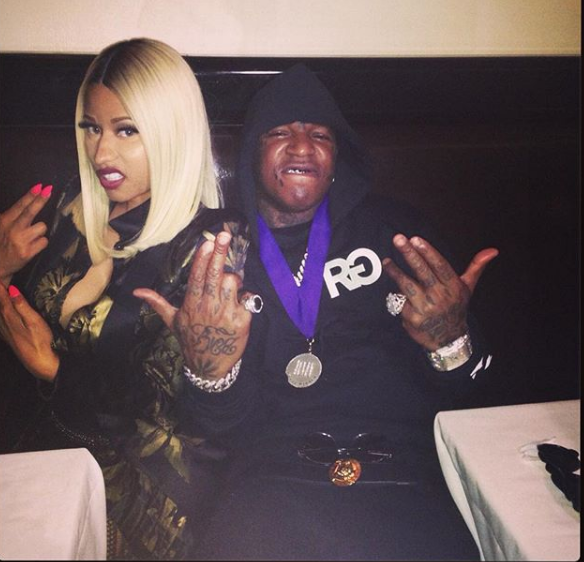 And if that weren't enough, Ross spat this stinging zinger past Birdman's shiny dome: he suggests that Birdman is using Toni Braxton for the money.
Ross stepped up his attacks when news broke that the Cash Money co-founder defaulted on a $12M loan. The Maybach Music CEO questioned Birdman's net worth and claimed that he has not made any money in about seven years.
Ross has previously alleged that Birdman has not paid Lil Wayne in their ongoing lawsuit because he simply does not have the money anymore. In a report by The Blast, Birdman allegedly put up his ostentatious Miami mansion, which has been featured in several high-profile music videos, as collateral on the $12M loan. The entertainment publication also said Birdman put the mansion up for sale last month for $20M, but then had to knock down the asking price to $16.9M in an effort to quickly reap the profits from the property.
The Blast also said it has procured court documents, which revealed that Birdman took out the loan from a company called EMG Transfer Agent. The company reportedly wants to foreclose on the mansion so that it can get back the $12M they're owed plus interest and late payment charges.
This latest bit of news counters what has been recently reported about Cash Money and its founder. Birdman was placed fourth in Forbes list of wealthiest hip-hop artists due to his business ventures. He is estimated to have a net worth of $110M this year.
In a Snapchat video, Rick Ross responded to Birdman potentially losing his Miami mansion and alleged that he may have borrowed money from his rumored wife Toni Braxton and said he might consider buying the mansion to park his boat.
"You ain't have no money in six-seven years, ni**a. You should have came and borrowed some from Rozay. Now you want to f**k that old lady life up too. You probably borrowing some money from her," Ross said in the video.
And as a parting shot, like a wild left hook to the cranium after the bell sounds, Rick Ross added this powerful punch: 
"I might go buy that house on the water. Just to keep my boat at it. I won't even stay there, that s**t is too small." 
In the caption for the video, Rick Ross says that Young Money Entertainment president Mack Maine should tell Lil Wayne to forget about the money Birdman owes him because the 48-year-old rapper cannot pay his rent.
Birdman has not yet responded to Rick Ross's latest jab or the story about defaulting on the loan. Earlier this year, Birdman responded to his critics over his Lil Wayne feud by taking credit for his success and denied that he owes money, according to a Billboard report.
In the profanity-laced tirade, Birdman fired off shots at Rick Ross without referring to the rapper specifically.