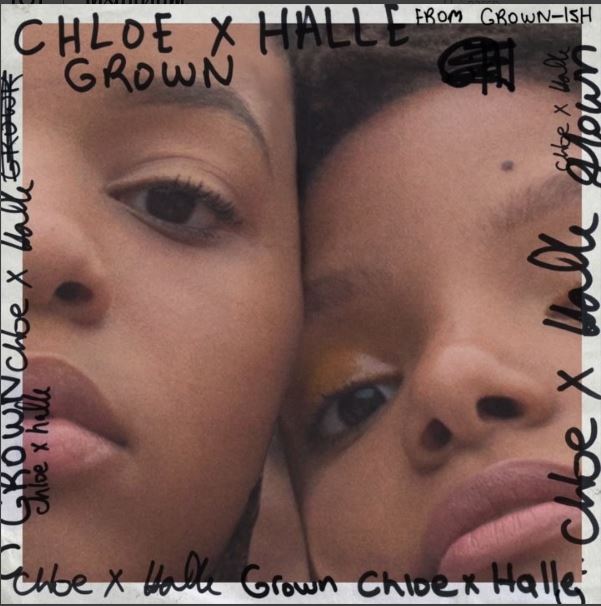 Choe x Halle via Instagram (@chloexhalle)
Chloe x Halle have a message for you. The two sisters are entering 2018 screaming "Watch out world, I'm grown now" in their new self-produced single "Grown." Along with the song, the young songstresses invited their fans to their seemingly self-directed video featuring lots of selfie-taking and goofing off with each other, just like any other normal sisters would do.
The song, released Friday, Dec. 29, 2017, will be featured in "Grown-ish," a spin-off of "Black-ish," starring Yara Shahidi.
Come Jan. 3, we might be confusing Chloe x Halle as Sky x Jazz, their characters in "Grown-ish," which will premier on Freeform at 8 p.m. EST. Their close friendship with Yara Shahidi caught the attention of creator Kenya Barris who noticed the chemistry between the trio, and just had to cast the sisters as twins on the show.
Born and raised in Atlanta, the two stars have been holding their own spotlight since being discovered and signed to Parkwood Entertainment, Beyoncé's management and entertainment's company in 2013. They have since released one EP, Sugar Symphony, in 2016, and a mixtape titled The Two of Us in 2017. "Grown" may just be a taste of what is to come in 2018, as it is rumored that the musicians/actresses will be releasing their debut album this coming year.
Fans were thrilled to hear the new single; "They're warning us! THEY GOT SOME [Flames Emoji] on the way, it's 'bout to go down!" commented YouTube user Ar'mon and Trey. Others raved about the originality and confidence the duo brought to the table.