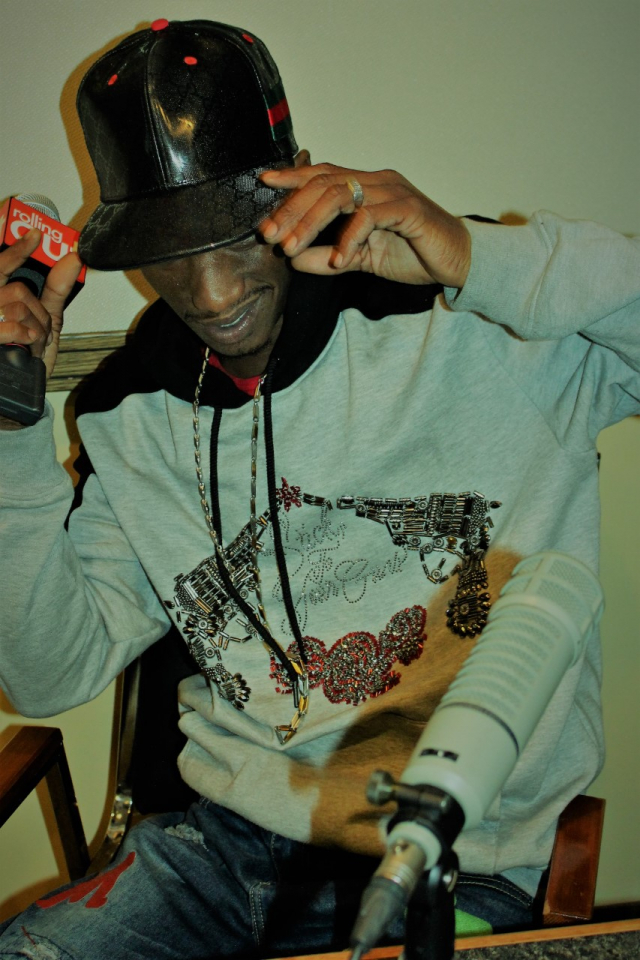 Originally from Indiana, Perjury is an independent hip-hop artist who moved to Minneapolis to create a new life and a better future. He is an individual who initially moved because of a crime, but is now an artist that creates hip-hop nursery rhymes to inspire children and youth. Being involved in the music industry for going on twenty years, he was once a part of a group called Sons of Sin, where their names were Lust, Genocide, Vengeance, and Perjury. When the group split up, Perjury decided to stick with his name.
What got you into the music game?
I mean listening to Dr. Dre, Ice Cube and Tupac … Twista and Jay-Z … just listening to all the people that influenced what I was going through at the time; they were saying stuff I was living.
What were you going through?
I was living in poverty, it was killing going around and drug dealing and rapes, and that's what I was living around, and so that's what inspired me to do the music to tell my story.
What got you to Minneapolis?
I was on the run for an old case I caught when I was in Juvenile. I just came up here, changed my name and I put it all behind me. Turned myself into the judge, got the time over with and now I'm shining, no warrants, nothing, name clear.
What would you say to a young brother or sister who is on the run? Is it easier to keep running? Or should they go ahead and just face the consequences?
It's an everyday nightmare. I mean you literally can't get no sleep, you wake up, you have dreams about it. You wake up in cold sweats all the time because you just know that you got a burden that you need to get rid of; that monkey on your back and everybody wants to kick that monkey off their back. It's heavy; it's a heavy burden.
How'd you kick that monkey?
I kicked that monkey by facing the reality that I had kids at the time and life was moving on and I had a lot of stuff that I wanted to accomplish. I knew I couldn't do it being on the run or being in jail.
Since you've released that burden, do you see your music going in a different direction and in another way?
I definitely see it going in a better direction. I mean as far as the tales go, now since I branched over to doing kids' stuff, but when I was doing the street music that's never gonna change. We're in the streets every day, I can always tell you a story about the next door neighbor or the person down the street; that's never gonna change.
Your new project is a full CD of nursery rhymes with a vibe. What inspired you to create this?
Man, that's so deep. I've got kids of my own. I've had a kid to pass away, my son passed away at eight months. Ever since that really happened, I said I'm definitely going to do something to give back to the youth. And doing hip-hop nursery rhymes, it's just so weird that it took me all these years to come up with the idea that I came up with, but it was just perfect timing, if you ask me. I mean it's just positive lyrics of nursery rhymes … all positive.
When I think of nursery rhymes I think of "Mary had a Little Lamb" and "Jack and Jill." Is that the type of music on your CD?
Right. I got a whole CD full of nothing but nursery rhymes. When I tell you I swagged it so hard, the people that like street music are going to love the nursery rhymes. They are going to be finding themselves playing it when they waking up, taking a shower or something.
What's next for you?
The next thing for me is more music. I may do a few motivational speaking [engagements] at some schools for the kids because now I'm entering into the kids' world so I'm being taken as a role model or someone who can change their life around and inspiring kids through hip-hop nursery rhymes to do the right thing. The next step for me is all promotion for doing positive things — the negative is behind me. We aren't going to get anywhere; life is too short. I just had a few loved ones pass away a week or so ago, and it's just not stopping. So just all for it right here.
You can find Perjury on:
Facebook.com/PerjuryHBE or Larneol Rhea
Instagram-Perjury35
YouTube-Perjury35