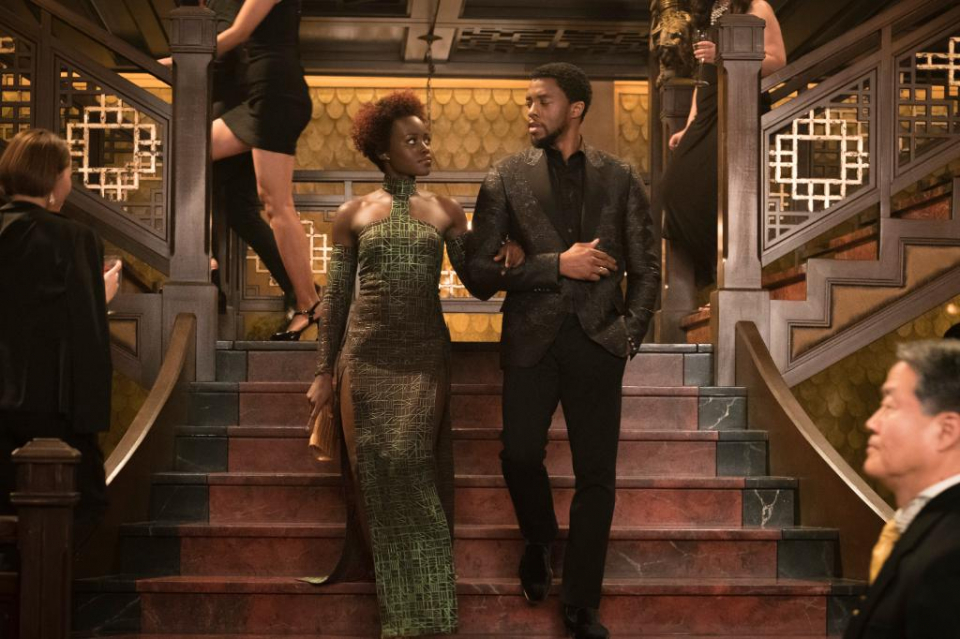 Academy Award winner Lupita Nyong'o said she cannot get tickets to the Los Angeles world premiere of Black Panther – a movie that she is starring in – because the movie has experienced record-breaking pre-sales and she couldn't nab any tickets in time.
The Panther film is on track to become one of the biggest ever Marvel films, going by its ticket pre-sales, the media reports.
Fandago states that in its first 24 hours alone, the film overtook Captain America: Civil Warto to sell more advance tickets than any other film released in the Marvel Cinematic Universe history. 
Lupita was so awestruck by how quickly the advanced tickets were scooped up by ravenous Black Panther fans that she had to share the story on Twitter to reveal that after she promoted pre-sale tickets as available, she tried to get them herself but excited moviegoers had beat her to it.
"Yesterday, around 10:30, the 'Black Panther' tickets went on sale," she began in a video posted to Twitter Wednesday. "I put it on my social media, I was so excited. 'Get your tickets now!'"
Nyong'o, 34, continued, "Then it occurred to me, I should get tickets, too, so that I can be there when the movie hits theaters and I can experience it with everybody." 
"15 minutes later — I kid you not — 15 minutes later, I was trying to purchase tickets and they are sold out," she said. "Sold out!" 
"There were no seats and I was unable to buy tickets to see 'Black Panther' on opening night," Nyong'o added, astonished. "That's insane! 15 minutes? Wow!"
@THR says @theblackpanther is @MarvelStudios best-selling movie in terms of presales after JUST 24 HOURS! Don't I know it: I even tried!!!! #Throwback to a video I made last night. pic.twitter.com/aoJcdaqfhi

— Lupita Nyong'o (@Lupita_Nyongo) January 10, 2018
Along with Nyong'o, Black Panther stars Chadwick Boseman, who returns as T'Challa or Black Panther, ruler of Wakanda, a fictional African nation. Boseman debuted as Black Panther on the big screen last year in Captain America: Civil War.
The film also stars Michael B. Jordan's Erik Killmonger, a banished villian looking to unseat T'Challa from the Wakandan throne. The film, directed by Ryan Coogler, will debut on Feb. 9