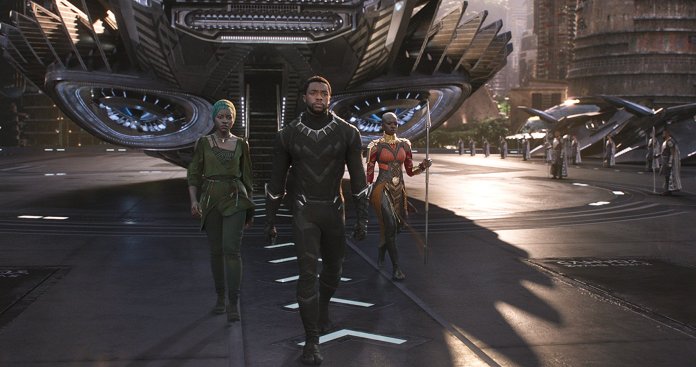 Sports fans were the first ones to get a glimpse of the new trailer for Marvel's upcoming Black Panther film that dropped a commercial during the National College Football Championship game Monday night, and fans can't wait to see this movie in theaters.
The film, Marvel's eighteenth in its cinematic universe, follows the story of the titular character T'Challa, whose father died in Marvel's Captain America: Civil War. The film sees the protagonist ascend to the throne of the fictional African country Wakanda, but finds his leadership challenged from enemies both foreign and domestic. 
Chadwick Boseman stars as the Black Panther, with Ryan Coogler as the director of the film. Also playing in the film are Michael B. Jordan, Lupita Nyong'o, Danai Gurira, Martin Freeman, Daniel Kaluuya, Letitia Wright, Winston Duke, Angela Bassett, Forest Whitaker, and Andy Serkis.
The film will be released Feb. 16, but in the meantime, we have this amazing promo to hold us over. Check it out below.