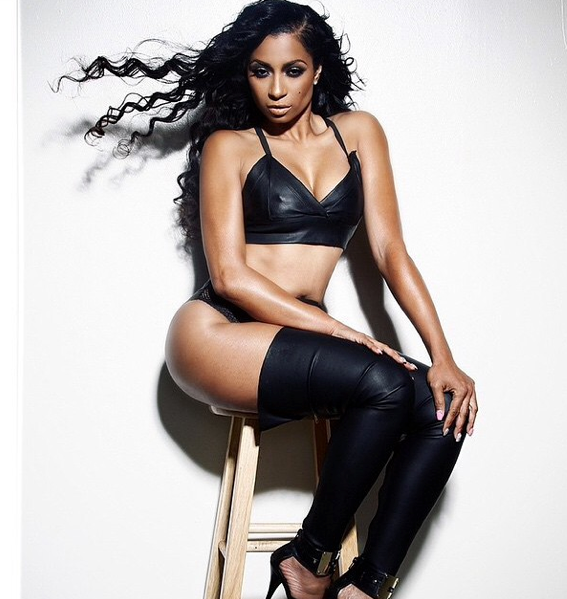 Karlie Redd is more than just a recognizable pretty face. She's also more than a provocative sex kitten with a knack for getting under people's skin and maintaining her relevance on reality TV. Rolling out's LIVE reality segment featured Karlie Redd along with "Love & Hip Hop Miami" vixen Veronica Vega. Besides hinting to the the audience of a possible new love interest on "Love & Hip Hop Atlanta," Redd shared with the audience another side of herself that may surprise many of her fans.
"I separate my TV persona from my reality," Redd shared. "When people come up to me, they are surprised to see me doing things outside of what they see on TV, but I keep those two personas separate on purpose. I have another side that's just for me, my family and friends but I understand I'm here to entertain you all."
One of Redd's biggest accomplishments outside of her popular character on VH1 is her work for the people of Haiti. For the last few year, Redd has been on the board of directors for the Giving Hearts with Love foundation. After taking a four-day trip a few years ago, Karlie became instrumental in the organization and coordination of efforts for the foundation. "We recently brought Kirk Franklin over to Haiti to do a concert and he came over and saw the people and our hard work and gave us back the money for his talent fee. He told us to use that money to help our foundation. I'm really excited because we're building a school there," she said.
Although she received a rousing applause for her philanthropic efforts, Redd remained convinced that her public enjoys seeing the side they've grown to love on "Love & Hip Hop Atlanta."
"I'm an actress and I understand that," Redd said.