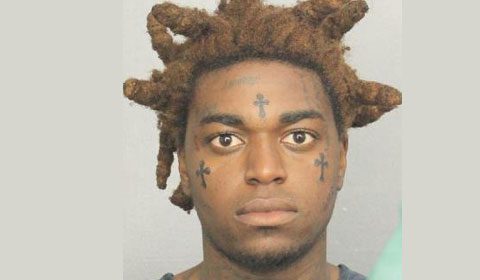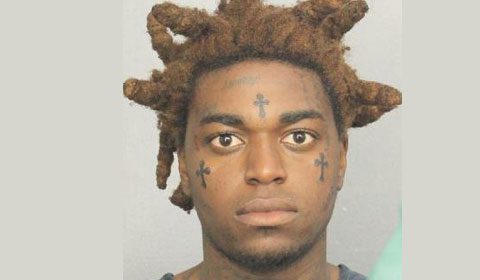 This past weekend, fans of rapper Kodak Black learned that he had been arrested once again on some very serious charges. The rapper, whose real name is Dieuson Octave, was on house arrest and probation when police arrested him at his Pembroke Pines, Florida home. Apparently, they had very good cause to arrest Kodak and quite frankly Kodak should have been arrested for a series of decisions that can only be labeled stupid.
A few days before his arrest, Black decided to have a party at his house where copious amounts of weed were being smoked around a baby, while a friend handled a gun. Police found out this information because someone decided to live stream the party on Instagram. The police were alerted to what was going on and an investigation was initiated. The Broward County Sheriff's office wrote in their report that upon viewing the video, it was noted that one of four guests had a marijuana joint in his mouth and was "inches from the infant's face," while a second man was rolling a joint and a third was playing with a Sig Sauer handgun "in a reckless manner."
When police arrested Kodak Black, they found damning evidence that more than likely will put the rapper away for a long time. In his home, police seized 95 grams of marijuana, a loaded magazine for a Glock handgun, a 9mm Beretta handgun, and ammunition. The Beretta had been reported stolen in Tamarac, Florida, according to police. To his dismay, police also seized the rapper's cellphone and told him he would not be getting it back because it was considered evidence.
Black was on house arrest and felony probation for robbery and five counts of false imprisonment before his latest arrest. He was also on felony probation for being a delinquent/felon in possession of a gun and fleeing/eluding police. Last week, Black was charged with suspicion of committing child neglect; two counts of possession of a weapon and ammunition by a Florida delinquent; grand theft of a firearm and two counts of violating probation.
When police came to arrest Kodak Black, the rapper actually live streamed his arrest. It can be seen below:
https://www.youtube.com/watch?v=yL5o0jNtkCk