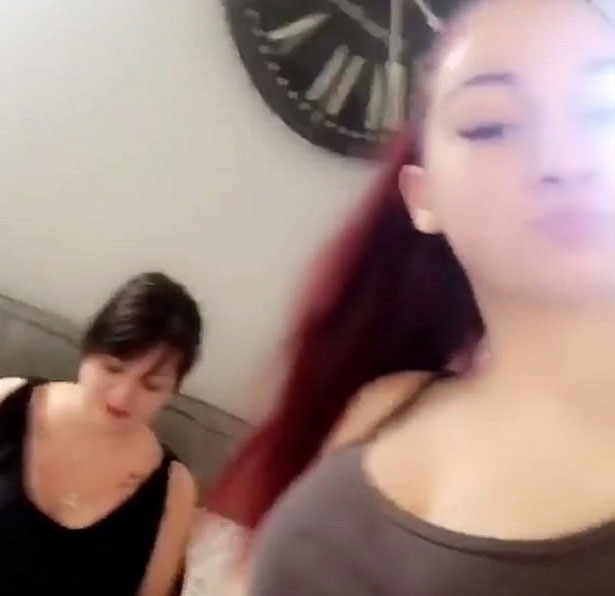 Beyond a shadow of a doubt, America has a problem in rewarding bad behavior. Honoring and respecting your parents is one tenet that has been drilled into the minds of children. But back in 2016, Danielle Bregoli, whose rapper name is Bhad Bhabie, gained national attention with disrespecting her mother on the Dr. Phil show.  Barbara Ann Bregoli brought her daughter on the show seeking help for her rebellious behavior. In response, Danielle told studio audience members who were booing her outlandish attitude "Cash me outside, how bout dat? How bow dat."
The phrase Cash me Outside" went viral on social media and soon Danielle became an internet star.
After her appearance on the show, she had encounters with law enforcement that kept her in the spotlight. In the summer of 2017, she pleaded guilty to multiple charges, including grand theft, which kept her out of prison and landed her 5 years of probation instead. Danielle stole her mother's purse and car and then went partying causing police to arrest her. She was found in possession of marijuana and falsely accused her mother of using heroin. In one instance she scattered powdered sugar on a bathroom counter and called the police to claim it was heroin and her mom was using.
In the most insane case of White privilege and cultural appropriation of stereotypes, Danielle was able to capitalize on her image of a White "hood rat" and earned a lot of money. She has signed with Atlantic Records and recorded "These Heaux (Hoes)"  which reached number 77 on the Billboard Hot 100, making her the youngest female rap artist to debut on the chart. Because of the success of that single Atlantic records gave her a multi-album deal. She remixed the Kodak Black song "Roll In Peace" and Tee Grizzley and Lil Yachty song "From the D to the A" earning her even more money. On Sep. 22, she released "Hi Bich" and a day after, "Whachu Know", as a single alongside the music video, which went viral and received over a million views in 24 hours. Her Instagram account @Bhad Bhabie has over 12 million followers. She recently gave her mother $65K to pay off her mortgage and posted a video to Instagram. The video shows her mother's surprise as the teen states "Merry Christmas,  B—…Here you go."
https://www.youtube.com/watch?v=oAXWpjNR1Zg