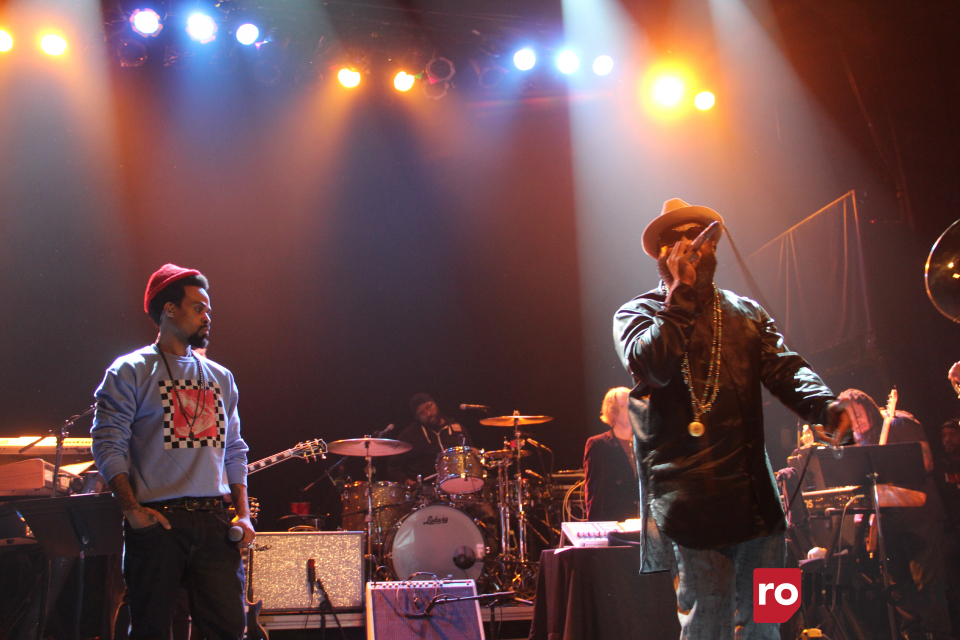 The Roots continued hosting their annual Jam Sessions during the week of the Grammy Awards. On Jan. 27, the world's greatest hip-hop band hosted the finale at The Gramercy in New York. The Jam Sessions featured several prominent artists performing with legendary Roots crew.
The evening began with Jussie Smollet and North Carolina emcee, Rapsody. Rapsody, who was nominated for a Grammy for Best Rap Album, performed "Power" and her collaboration with Black Thought, "Nobody."
Bilal gave a soul-stirring performance before Tank entered the stage to perform his sultry hit, "When We." The Roots then introduced Southern emcee Big K.R.I.T. who performed "Aux Cord" and the gospel-inspired, "Keep the Devil Off."
Hip-hop legend Chuck D took the crowd's energy to another level by performing the classic hit, "Rebel Without a Pause," with Black Thought. Reggae sensation Chronixx inspired self-love with the performance of "Black is Beautiful" and P.J. Morton added New Orleans flavor to the show.
Killer Mike and El-P of Run The Jewels brought aggression to the stage and the show closed with the bluesy sounds of Gary Clark, Jr.
Throughout the week, The Roots hosted several events including 92Y Presents: Conversations on Creativity with Questlove, Thelma Golden, Kevin Young, Kimberly Drew; Pandora Presents; Questlove Supreme Live with Surprise Guests; Black Thought Cinema Presents; and Questlove Presents Breaks for Kids Special Edition.
View exclusive images from the Jam Session below:
Photos: A.R. Shaw