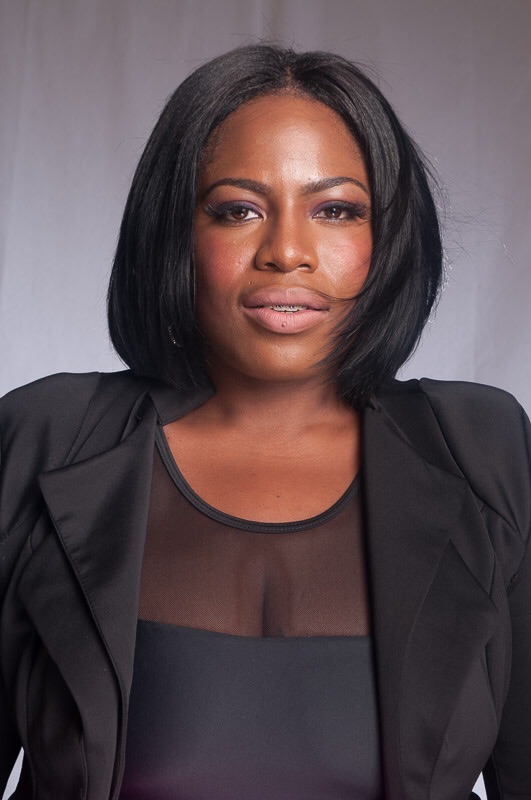 Photo courtesy of Kelli J
New York Fashion Week is the week when all the elites in the fashion industry gather together to witness the most lavish fashion designs come to life. But the magic just doesn't happen in the clothes. The hair of models has to be just right, and it takes a certain someone with skills to transform hair into art. Kelli J, a hairstylist from Atlanta, will be one of those hairstylists at NYFW transforming hair for over 40 models. She'll be working for designers like "Project Runway" winner Irina Shabeyva and Angel Brinks. Here is how Kelli is preparing for the mania.
So just for a little background, how did you become a hairstylist?
At a very young age, I knew I wanted to be a hairstylist, so I started doing all of my friends' hair and everything. And right out of high school I went to hair school and from there I  just started working at different stores in Atlanta.
What inspires you when you're working with hair?
I am inspired by the personal journey of the woman that I'm working with, getting to know each person that sits in my chair and their story and how their hair makes them feel and what really makes them shine from the inside out is a joy of mine.
How did you get the opportunity to work backstage at New York Fashion Week?
A couple years ago I joined the world-renowned Ted Gibson artistic team where Ted Gibson is the leading stylist and I started working fashion week with him and ever since then I've been so fascinated. He's been such a big inspiration to me and I've always wanted to lead my own shows one day. So I got this opportunity with Fashion Gallery NYFW to actually lead my own shows.
What was your experience like during past fashion weeks?
Oh my gosh, it was awesome, fast-paced, a lot of creative juices flowing, just a very good team environment and everybody just rocking it out with one goal: to get the models out on the runway looking their best.
How do you handle such pressure and how are you preparing for the upcoming NYFW?
I actually thrive off pressure. I love being creative and getting that extra push to get into the work. Being a lead stylist this year, it has been a whirlwind to step into this role. I have to meet with all the designers, do the tests, and find the vision. When I was on other people's teams, I was just working to execute their vision, but now it's going to be up to me to decide what style will [complement] the clothes.
How can aspiring hairstylists get to where you are now?
Well, I think that just keeping your ear to the streets and being a very good networker and just stay up on trends in our industry. In April, I'm actually going to be offering a class, Freelance 101 with Kelly J, to teach hairstylists, photographers, makeup artists, stylists — all creatives basically — and show them how to come out from behind the chair and expand their careers to NYFW, magazines, publications, etc. But really to get where I am, you just have to believe in yourself and your craft.