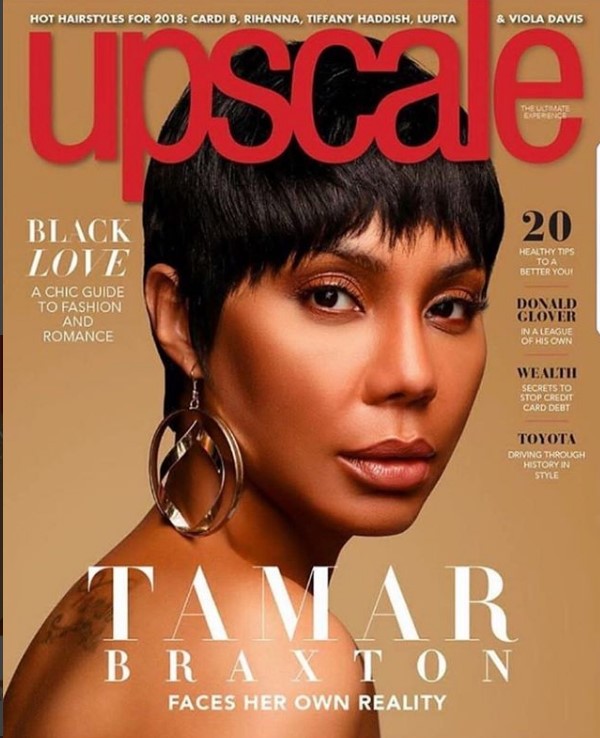 Tamar Braxton is going to turn heads and crane necks as she goes topless in a risque magazine shoot that also shows off a new sexy short haircut and her massive tattoo on the cover of Upscale magazine.
In the shoot, the most recognizable Braxton was startling and very attractive in short black hair that makes her resemble her older sister, singer Toni Braxton.
There are others who say the former "The Real" host's style was similar to NeNe Leakes from the "Real Housewives of Atlanta."
The new Braxton bob comes while she's still embroiled in the dissolution of her marriage and cheating scandal with her estranged husband, Vincent Herbert.
On Christmas Day, Braxton indicated that Herbert had been arrested for creating a disturbance at her house. Earlier that month, Braxton went volcanic on social media as she accused Herbert of getting another woman pregnant. At first, she said the mystery woman was former reality star Laura Govan, the ex-girlfriend of former NBA star Gilbert Arenas who was featured on "Basketball Wives: LA."
After enduring weeks of endless speculation, much of it caused by Braxton's ceaseless social media activities, she shut down all her social media accounts and found reprieve from the national scrutiny. Tamar revved her social media accounts back up in conjunction with the announcement of the diva's dynamic Upscale magazine photo spread.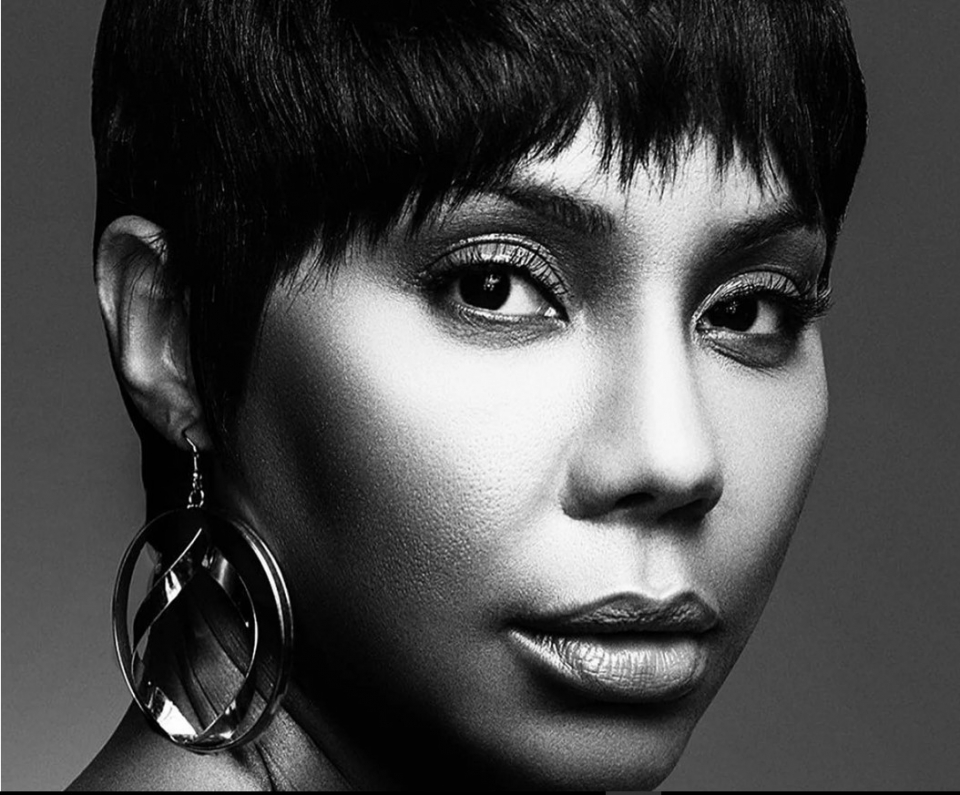 Braxton's new look was hailed by her fans, with some telling her how much they missed her while she went on a social media moratorium to address her personal madness.
One fan told Braxton that she's wearing her new look well. "She looks beautiful with shortcut hair. Tamar is channeling Toni a little. I love her with dark hair. Absolutely gorgeous! Ummm so she hadn't filed for divorce yet or what? Cuz I thought when u file for divorce the other party gets contacted thru lawyer n certified mail?"
A second response said her makeover parallel's her personal life renovations: "She looks like she's about to say "do you know I dumped your husband.. girlfriend.. I'm not thinking bout. Lookin like Toni. It's cute as hell! But it aged her. Not in a bad way though. She giving me Nene Leakes vibes or a She looks like young an ARETHA FRANKLIN.
Another person concurred, adding that this is a post-marriage look that pops: "That hair says she is done with Vince. She was never happy but I'm like damn sus you want him to die his weight was one of the issues on why we kept going back in forth to the hospital and he even tried losing the weight off himself before doing the surgery and she still was giving attitude saying slick remarks towards him s— maybe skinny Vince maybe just had enough of her bullshit and had to humble her butt real quick that's why she saying and making all this mess."